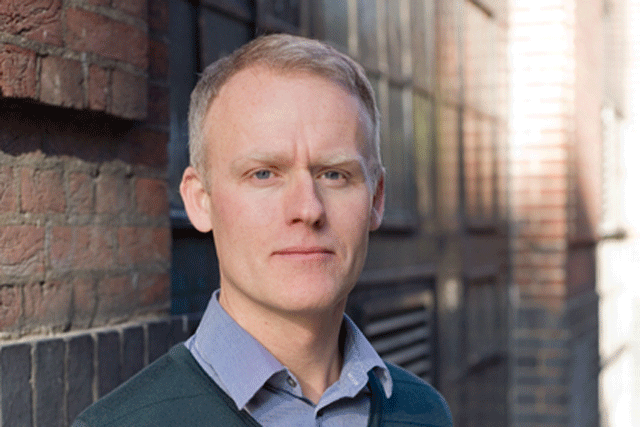 Earlier this month, MEC made a unique appointment. Former head of integrated planning at Vizeum, Dan Plant, joined the agency in the role of real time planning director.
The reason the appointment is so unique is because Plant is believed to be only one of a very small minority, if not the only person, employed within a media agency with a specific remit to focus on the real time learnings from cross channel data points to determine how media should be bought in the future.

"It's the natural progression of how all campaigns will be analysed. With the rise of automated Real Time Bidding (RTB) and an increased number of data points that can help us to better understand the success and metrics of media.
"It's only natural for agencies to begin generating real time insights for cross platform learning," Plant says.
The existence of Plant's role has been driven by the explosion of choice of where display advertising can run and the vast pools of inventory available to every kind of media buyer. This includes everyone from small businesses running their first display campaigns to large agency trading desks buying on behalf for global advertisers.
Real Time Trading (or RTB as its better known) helps media buyers find audiences at scale. This, in turn, helps drive performance by ensuring an advertiser's ad is seen by the audiences most likely to respond.
With media buyers now able to find audiences at scale, the need for improved analytics and planning has never been greater and agencies such as MEC are beginning to respond.
But how did RTB first emerge? Like much of today's media innovation, its roots are in digital.
In contrast, the majority of campaigns, particularly in what might be known as "traditional", or in other words non-digital media are often planned weeks.
Even months before the activity is bought and further time until that activity actually reaches the consumer taking the aspect of "real time" out of the trading process.
When advertising exchanges first opened, they bought more liquidity to the marketplace for online inventory. In 2007, Yahoo bought Right Media in April, Google bought DoubleClick in May and Microsoft acquired AdECN in August.
Each company quickly made vast pools of inventory available, which greatly improved the experience for many parties to transact in online display.
To help advertisers take advantage of this new liquidity, a new type of media buying intermediary emerged. Companies could now access inventory from multiple exchanges with no need to aggregate inventory through relationships with publishers.
Before RTB, buying from multiple exchanges was time-consuming and inefficient. Companies had to use a different system to access each exchange and since a typical campaign would pull inventory from more than one exchange, there was no easy way to achieve de-duplicated reach, or to cap the number of impressions that audiences would see. They needed a faster, more automated way to buy across exchanges.
Andy Cocker, Infectious Media co-founder, believes that now, Facebook's recent decision to open up its Marketplace inventory to external real time bidders, is not only indicative of a growing momentum towards the consolidation of major inventory sources and channels into the RTB ecosystem, but also represents a further game changer for RTB advertisers.
This is because Facebook controls a large percentage of available online media consumption (one in every seven minutes online are spent on the social site).
He says, "As consumers, we engage with digital media seamlessly across mobile, display, video and social. The channel we are viewing is not important, only the content.
"However for advertisers, serving audiences in a seamless way presents challenges. In-house marketing team structures and the agencies that service them, are often siloed with little co-operation between them.
This fragmented media industry is at odds with clear, consistent messaging and efficient campaigns.

"This is why working in the RTB industry continues to excite me. Those of us at the forefront can see a better way. It has been said many times before that buying media via RTB frees prices from relationship buying constraints, and means that each ad shown is highly targeted to an individual.
Arguably of more importance is that RTB coupled with smart attribution focussed analytics, breaks down the barriers between channels, to intelligently reach consumers across multiple media platforms with a single campaign.
In a survey at the start of last year by Google and Digiday, 47% of advertisers and agencies who responded said they intended to spend more on digital advertising in 2011 because of the benefits of RTB.
A full 88% of advertiser and agency respondents planned to buy online display via RTB in 2011, which was up from 75% in 2010. Plus, among media intermediaries such as ad networks, 29% expected their RTB volumes to increase by 100% or more over last year.
Real-time bidding display sales in the UK are expected to reach $680m (£433m) by 2015 and currently stand at around $246m (£157m), according to IDC Research's 'Real-Time Bidding in the United States and Western Europe, 2010-2015'. By comparison, RTB sales in the US currently stand at almost $2bn (£1.3bn) and look set to reach $5bn (£3.2bn) by 2015.
So the assertion that RTB is a trend that is here to stay is unarguable. But what does it mean for non-digital media agencies?
Ari Paparo is the senior vice-president of product at AppNexus. In the UK, he works with agencies such as Infectious Media and enables companies around the world to build, manage and optimise their entire online advertising businesses.
Paparo has seen the progression of the UK's interest in RTB from all sides of the media. "It has long been a hot topic in digital display but now media agencies are looking at how to use real time insights in their media planning and what benefits RTB can bring to more holistic campaigns," Paparo says.
Gustav Mellentin, co-founder and chief executive of Adform, a European specialist in display marketing, believes that RTB will change the whole media landscape and it's happening whether agencies and media owners are ready or not.
"Yes, relationships and negotiations will still take place to determine media spend but they are more likely to only happen at the beginning of the yearly cycle. The role of the traditional media buyer will need to become more analytical as greater room opens up for innovation and optimisation.
If a campaign is not reaching the required demographic, the agency is able to switch spend, change the messaging and assess the results.
"Ben Wood, managing director at iProspect, part of Aegis Media, notes that press trading is already becoming more automated but not necessarily using RTB and that it's important to make this differentiation.
"It's similar to what happened in the financial industries. Systems became more computerised and over time there were less people standing around on the trading floor waving tickets in the air. The same thing is happening in media but automated trading and real time trading are often confused.
In the UK, the automated systems are in place, securing inventory at prearranged rates and assessing it for efficiency but the more analytical approach that will lead to RTB is still very much in its infancy outside of digital display.
"And yet, as all media becomes more digitised and more television is watched over the internet, RTB will play a larger role.
Television campaigns are already being analysed by the reactions on social media channels and if the right demographic is not being hit, then RTB will allow brands to shift their budget from say 'X Factor'-type entertainment programming to property shows or from TV advertising to social channels.
For now however, trailblazers such as Dan Plant are focused on understanding what's possible, what investment is needed and how to communicate the future potential of RTB to clients.
"It's such an exciting area in which so many factors come into play," he says. "By combining search trends, social graph data and other forms of analytics we can determine influencing factors that will strengthen media campaigns.
"Take the sales of the barbecue in the summer as an example. Between March and August, the difference between good and bad weather can impact retail sales by as much as 10%. But by bringing other factors into the equation, we know that people may buy their barbecue in the first week of good weather but then look to buy outdoor furniture or gardening equipment in the subsequent weeks.
"We can then plan retail campaigns around this analysis and shift the spend and media according to the weather forecast.
"As the first person that I've heard of to take on this planning role however, I'm aware that I'll come under intense scrutiny. Real time planning and RTB is the future of our industry and it's a language people are already beginning to use more and more."