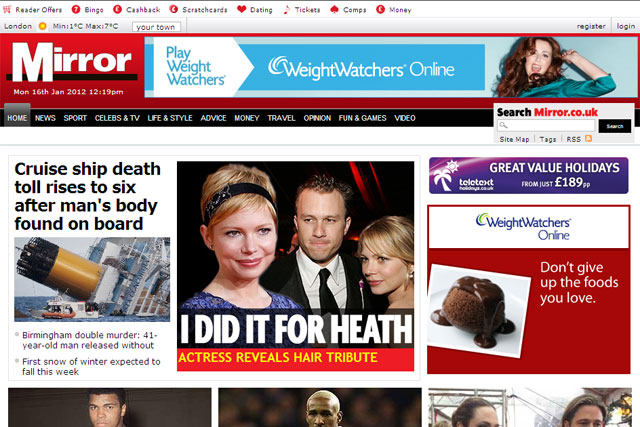 The regional and national newspaper publisher has appointed Rummble Labs, the London-based technology start-up, to integrate its Recommendation Engine technology across Mirror Online, 3am and Mirror Football to provide targeted and personalised content to web users.
The technology has been designed to enable Trinity Mirror to take huge amounts of activity data and combine it with meaningful social data insights from Facebook to provide powerful recommendations on content or products.
Despite being late to innovate, Trinity Mirror has been actively developing its social digital offering throughout the past year and achieved some of the strongest month-on-month and year-on-year increases in the sector. A renewed social strategy lift via Facebook has been responsible for double-digit lifts in circulation.
Chris Ellis, managing director of Digital, Nationals Division at Trinity Mirror, said: "Partnering with digital start-ups like Rummble Labs allows us to deploy and experiment with the latest and most innovative technologies available.
"The Recommendation Engine will provide highly-personalised content for our users and will drive engagement and page views across our news, entertainment and sports sites."
Users of the Mirror sites will now see a combination of breaking core 'headline' stories alongside bespoke content specifically chosen for them.
The Mirror Group recorded 758,729 daily unique users and 16,304,642 monthly users in the last official ABC figures for November.