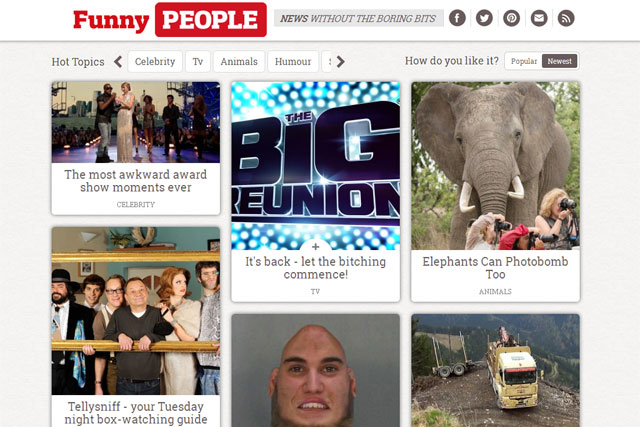 A Trinity Mirror spokesperson has confirmed People.co.uk will be closing with "immediate effect" and its publishing director, Sue Douglas, and her team of four will leave the company at the end of the month.
The publisher said in a statement that whilst there was much original and good work done, People.co.uk just didn't attract a big enough audience to make the site a viable proposition.

Simon Fox, chief executive of Trinity Mirror, said: "These decisions are never easy to make and I would like to thank Sue and her team for all their hard work and creativity. The idea of the site was to bring the People brand to life across seven days but it simply hasn't attracted the audience that we had hoped for.

"Our aim is to become one of the UK's leading multi-media publishers and we will only achieve this by experimenting with new digital ideas."
The sudden closure of the site is likely to be good house-keeping too as the publishing group is expected to announce a senior digital hire in the coming weeks to take control of all its commercial operations. This follows the exit of David Emin, the former managing director of Trinity Mirror's ad sales arm, the National Advertising Sales Agency, earlier this month.
Rupert Howell, the former ITV senior leader who joined Trinity Mirror with Douglas seven months ago, has kept his job as group transformation director.
A Trinity Mirror spokesperson added: "We always said we wanted to act more like an entrepreneurial startup, to try and launch things and be innovative. Unfortunately, things do not always work out but we will keep on experimenting."
Follow @DurraniMix