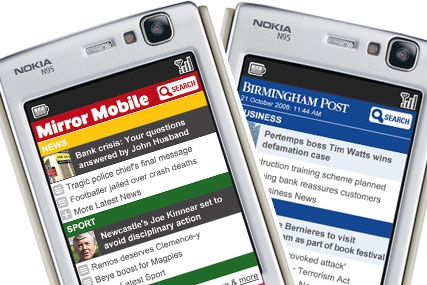 The postcode-specific Teesside sits were launched in October 2007 and are designed to make it easier for readers to access news about their locality and contribute their own stories.

The top stories from the ultra-local sites will now appear on the Evening Gazette's homepage and the move is aimed at integrating the local sites with the newspaper brands to draw people into the main site, rather than simply finding it through search.

Trinity Mirror has also added a map-based news service across the post-code-specific local sites after a trial on the Liverpool Echo.

The 13 Trinity Mirror mobile sites, including the Daily Mirror and the Birmingham Post sites, will soon offer user-generated content, ringtones and wallpapers for download.

After the addition of user-generated features and downloads, Trinity Mirror will look to improve content and may also add video capabilities.

Sponsorship on the sites, which were first launched last year, is handled by the Trinity Mirror team and ad sales for the network are sold by Nokia's sales team.