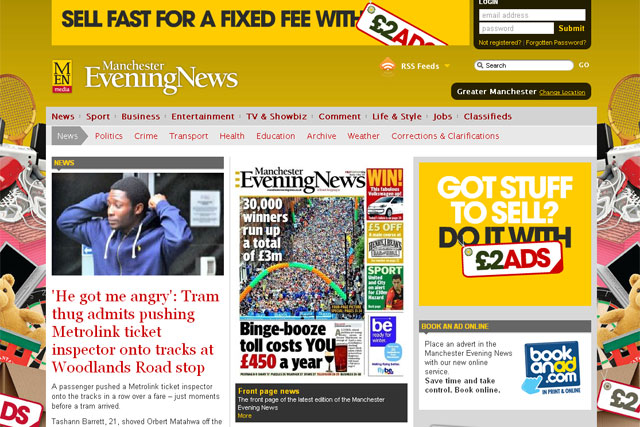 Respond's ads display a contextual call to action button in the white space above and below content, so visitors have a better way to discover and engage with relevant advertisers.
For example, someone reading an article about a weekend in New York might see a button that says "Book flights from London", above and below the content around where the Facebook Like button is displayed.
Trinity Mirror's portfolio includes the Daily Record, Birmingham Mail, Liverpool Echo, and Wales Online.
Guy Cookson, co-founder of Respond, said: "We are really excited to be working with Trinity Mirror.
"Iconic brands such as Manchester Evening News, Birmingham Post and the Daily Record provide the perfect mix of rich content and an engaged audience for the Respond call to action button to be highly effective."
Respond launched in 2011 to solve the problem of "banner blindness" after eye-tracking studies revealed most people ignore online ads.
It offers an alternative to interruptive ad formats that spoil user experience.
In April 2012 Azullo, the company behind Respond, appointed Tim Brooks, the former managing director of Guardian News & Media, as chairman.
Brooks is currently teaching at London Business School. He is also a consultant for content and advertising businesses and sits on the Government's Digital Advisory Board.
Follow Nick Batten on Twitter @NickBatten2