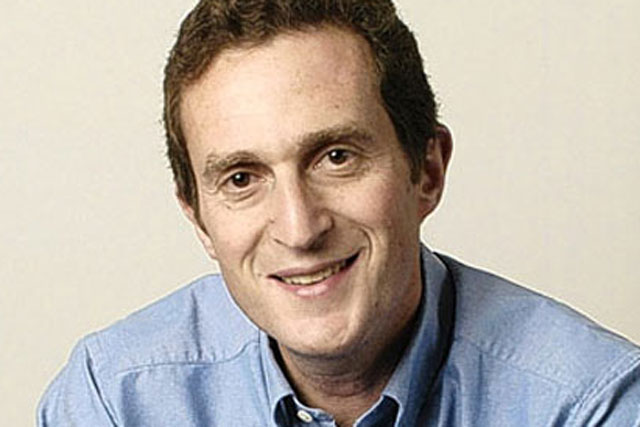 Speaking to Media Week, Fox expanded on some of his immediate digital ambitions for the company for the first time since taking the helm at the national and regional publisher seven months ago.
Having decided against following News International and Telegraph Media Group down the paywall route, the chief executive has made increasing the reach of Mirror.co.uk a priority.
He said: "You have to have sufficient readers online that you can turn into commercial opportunity, either through advertising or related digital products – it might be through betting products, it might be through bingo, it might be through e-commerce.
"We're growing very fast – we were up 60% in March on page views. But we're not big enough. If you're going on a reach game, then you've got to have more reach, and we want to be part of our readers' daily lives, online and offline."
Trinity Mirror has pledged to make £8m-worth of digital investments in 2013, following a "difficult" trading year in which advertising revenues fell 10.4% and circulation revenues tumbled 7.9%.
Around £3m has been ring-fenced to implement new digital systems across the publishing group, in an attempt to make output more multimedia.
Fox said: "Firstly it's [about] having the right technical platform for our websites. So they're all being upgraded to an escenic platform, which is integrated with our editorial content watch systems.
"Secondly, we've just integrated the digital editorial team fully, so we are using our editorial resource effectively. We're not doing enough live-blogging, we're not doing enough video. So absolutely upping those areas."
The Mirror Group's website, which includes content from Daily Mirror, Daily Record, Sunday Mail and The People, reported a daily average of 961,455 unique browsers in February, and 19,153,148 monthly browsers.
For a publisher slow to the digital world, it represents an annual increase of 45%, but Mirror Group Digital remains the smallest of all UK national newspaper sites, still almost half the size of rival tabloid The Sun (1,785,821), as well trailing The Independent (1,216,287), Telegraph (3,015,099), Guardian (4,591,357), and Mail Online (7,602,897).
Harnessing One Trinity Mirror
The nature of the content, as well as its format and structure, is also set to be developed this year.
Fox said: "I think we're not doing yet enough to be truly distinctive [online].
"We have a distinctive political voice [in the papers]. We have extraordinary columnists, which take a point of view that is different. We are uniquely different with our political voice and I don't think we are yet doing enough to bring that to life with our online sites."
Speaking ahead of News International's tabloid The Sun erecting a paywall around its website, Fox believes Mirror.co.uk is in a good position to benefit from the move, and already has plans to boost its sporting output.
He said: "Sports is a big area, if you think about where our regional papers are located – Manchester, Liverpool, Glasgow, Newcastle – we've got a huge network of journalists who are really embedded with Premier League football, there's more we can do to harness that.
"Inevitably, if you put a paywall up there will be visitors who are going to The Sun website that will now look for somewhere else to go."
Trinity Mirror publishes 130 regional newspapers, including the Manchester Evening News and the Liverpool Echo which, since October, have been positioned alongside its national newspapers.

Fox explained: "Our strategy is to put our regionals and our nationals closer together. One of the re-organisations that we've done is working as One Trinity Mirror. Harnessing our own regional reporters into our national network."
The chief executive revealed on stage at Newsworks' Shift 2013 conference that mobile usage already accounts for a quarter of Mirror Group Digital's total traffic, and this is expected to increase, creating opportunities to drive commercial opportunities from this traffic.
He added: "In a world where advertising monies will inevitably move away from papers and on to digital channels, our strategy is to ensure we have best-in-class products across all platforms."
Fox also revealed Trinity Mirror "believe strongly in the future of e-editions". The free digital version of the Daily Mirror on Apple's iOS has had more than 120,000 downloads since its launch before Christmas, but it is not believed to be significantly cannibalising readers from the printed paper.
"We see our e-editions as a way of gaining incremental readership, and therefore incremental reach for our advertisers," he said.
"We've been delighted with the engagement statistics of our e-readers. The average time spent reading of 30 minutes is only slightly behind the print edition average of 33 minutes, but clearly well ahead of any website average read time.
"What's most encouraging, and really astonishing actually, is nearly half of our readers had clicked on an ad within the app. That is particularly amazing given how many few ads are currently clickable."
Fox did make a point of leaving the door open to experimenting with paywalls in the future, saying "we don't believe that paywalls would be right for any of our websites at the moment".
He added to MediaWeek: "Premier League live clips is distinctive content and I do think if your content is distinctive enough, you can charge for it, as we may, in time, charge for some of our content.
"That's great content that they [News International] have got, but whether it's sufficient to put a paywall up for its entire website I don't know."
Trinity Mirror's decisive digital expansion follows a 75% drop in pre-tax profits in 2012 to £18.9m.
Follow @DurraniMix