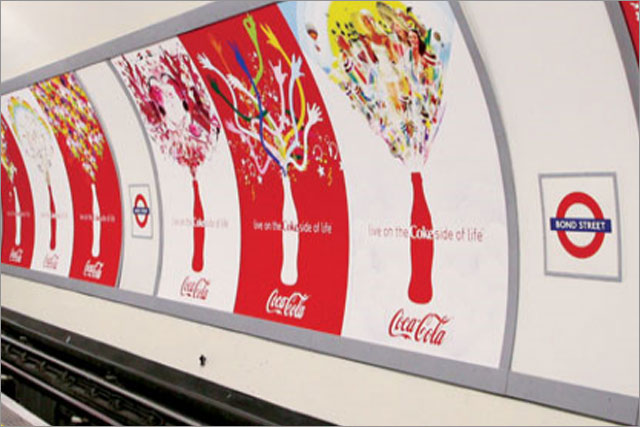 Two weeks ago (25 August), CBS Outdoor made the surprise move of announcing it would serve notice on 1 October to terminate its ad sales contract with London Underground on 31 March 2012 unless it could agree new terms.
CBS Outdoor argues that the "massively delayed" Public Private Partnership construction projects on the London Underground denied it the opportunity to complete its upgrade work in a "timely fashion and within budget".
However, CBS Outdoor's attempts to renegotiate the terms of the contract have been the subject of speculation for some time, especially after it emerged that despite revenue declines, the money CBS Outdoor was paying LU was increasing.
Speaking to Media Week, Sauer, executive vice president and general counsel, CBS Outdoor, dismissed the suggestion that the current proceedings had anything to do with the fall in ad revenue in 2008/9.
Sauer said: "This is not about revenue, it is about construction costs and construction delays. We began talking in 2007 before the recession. This is about cost increases. It's not about general revenue consequences."
London Underground awarded CBS Outdoor the estimated £1bn ad sales contract, which is understood to be one of the biggest in the world, in 2006. The contract is due to run until 2015.
The dispute between the two parties deepened in April this year when it emerged that CBS Outdoor was planning to take London Underground's parent group Transport for London to court to retrieve losses incurred by overrunning refurbishment work.
When questioned about Sauer's comments, a spokeswoman for London Underground reiterated its view that CBS Outdoor has no grounds to terminate the tube contract and that Transport for London continues to be engaged in discussions with the media company.
However, while Sauer agreed there have been conversations between LU and CBS he said the premise underlying these negotiations was not consistent as LU has refused to concede the delays constituted an "adverse event" under the terms of the contract.
CBS is currently seeking to meet with London Underground in the coming weeks to discuss whether the two parties can reach an agreement to renegotiate the contract ahead of its self imposed 1 October deadline.
Richard Parry, director of strategy at LU, said: "We do not accept that CBS is entitled to issue a termination notice and will be making it clear to CBS that it must honour its obligations under the contract."
The London Underground network will play an essential role in transporting more than five million visitors during the London 2012 Olympic Games next summer, which will put greater pressure to settle the dispute satisfactorily.
Sources close to other outdoor media owners said that while London Underground has not indicated it is looking for a new ad sales partner for the contract it has had already had some conversations with CBS Outdoor's rivals.