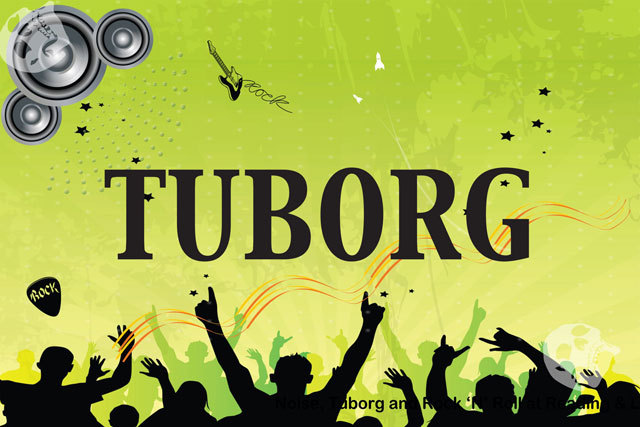 The social media campaign will feature "MusicHunters", fans of the brand who auditioned via social media, documenting their trips to festivals around the world and sharing them via videos posted on the official Tuborg Music Hunters website.
The videos will also be uploaded onto Tuborg's official Facebook, Twitter, Instagram, and Vine accounts.
Developed in-house by Tuborg, the campaign is based on an original idea called "NewsHunters", which was a Tuborg promotion in the summer.
Nicola Weiss, the international marketing director for Tuborg, said: "Music is everything to Tuborg. We have been involved with music for years – and not just the famous festivals. We support music right down to a fella and his guitar, strumming a tune in a crowded bar.
"And that's what the MusicHunters is about. Of course we can bring the music headline to fans, but we want to get under the skin of music – what makes artists tick? Who are the people that make up the atmosphere at the festival? What's the one thing an artist can't go without in his rider?
"We are looking for music hunters who can not only storytell but can storydo. These are the people who we and Pitchfork believe to have the ability to predict the next big artist in music."
Festivals already documented by the MusicHunters include Exit in Serbia and Roskilde in Denmark. Videos uploaded by the MusicHunters typically include a pre-departure introduction, interviews with artists, and an exploration of the festival site and local area.
Fans can apply to be a MusicHunter by uploading a video to the MusicHunters website.
RJ Bentler, the vice-president of video programming at Pitchfork, said: "Working with Tuborg on this project has given us the chance to explore various music scenes in regions we might not have otherwise had the chance to. We like to do things differently and push boundaries. Tuborg is a great fit with our ethos."