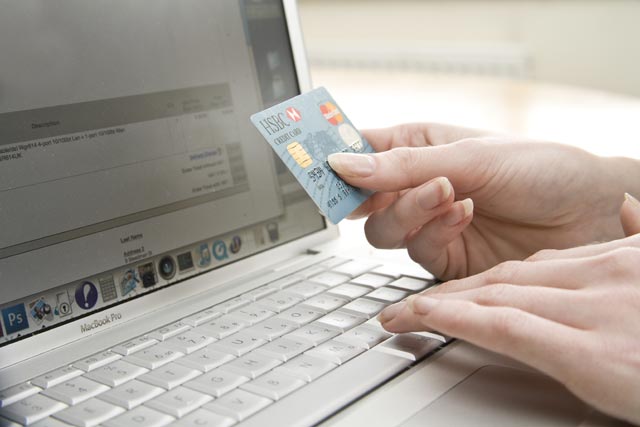 The expertise and advice offered by specialist electronics retailers on their websites is a big hit with consumers, but only 14% of online shoppers actually purchase from these sites.
According to Kantar Media Compete's latest Online Shopper Intelligence report, expert retailers such as currys.co.uk, comet.co.uk and pcworld.co.uk are losing out hugely to mass merchants such as Amazon.co.uk and Tesco.com who are taking 52% of sales in the high consideration electronics category.
Auction sites take 18% and the large department stores such as Johnlewis.com take 8% of sales.
A massive 83% of shoppers conduct online research for electronic items before making a purchase and 56% say the most important sources of information are specialist stores' websites.
Yet the specialists are failing to turn browsers into buyers.
Many consumers leave before the checkout page because they don't find the price or services they're looking for.
Forty five percent of consumers compare prices online before buying, and services such as free delivery or discount coupons are also a key consideration.
The specialists are struggling to convert into hard cash the trust that consumers have in their web content and their retail brand.
In fact, the strength of their brand, built up over years of successful trading on the high street, means many consumers navigate there directly.
Meanwhile, the mass merchants receive a larger number of search referrals for different electronics products.
The frustration for the specialists is that they are winning the hardest battle in getting people to their websites in the first place but are ultimately losing the war when it comes to converting interest into sales.
Once on a site, 37% will read the product and service reviews of others, demonstrating obvious buying signals.
The latest Kantar Media Compete Online Shopper Survey shows that only 12% of consumers will have visited a physical store before purchasing online which demonstrates just how the market for buying electronic items has changed.
A few years ago most consumers would not buy electronics unless they could touch or test a product first.
The number of reviews on specialist retailers' sites and the potential price benefits of buying online are persuading more consumers to purchase in this way.
The fact that retailer websites, search and online reviews are more powerful in the decision making process than offline word of mouth from friends and family or talking to a sales assistant in a shop, demonstrates what a huge opportunity the specialists should be exploiting rather than squandering.
In response to the growing pressure to increase sales, the specialists must look more closely at the entire customer journey and overhaul their online strategies.
If they don't, they will continue to be cheekily tapped up for free information and advice leaving their retail rivals to reap the financial rewards.
Specialist retailers could improve conversion rates significantly by investing more in determining where and why consumers churn before checkout.
The digital trail someone leaves as he or she navigates through the product pages and consumer reviews, plus the evidence of where they entered and left the website, needs to be analysed in more detail.
They would also be well-advised to analyse their rivals' sites and identify where they excel in driving consumers through the purchase funnel.
In particular, department stores like John Lewis and mass merchants such as Amazon tend to provide recommendations and more user-friendly features, which can be fundamental in helping consumers cut through the noise of a confusing product category.
Coupled with their reputations for strong service levels, these touches can make a significant difference to conversion rates.
The specialist electronic retailers could equally do more to attract women to their sites.
Men are almost twice as likely to research through expert and consumer online reviews, video websites and online ads for personal electronic items.
While women are more likely to browse department store and supermarket websites for electronics for the family, due partly to their online grocery shopping habits.
Which.co.uk is the most popular review site for both sexes, but women are also keen on sites such as ciao.co.uk and dooyoo.co.uk which include beauty and fashion reviews.
It is possible the specialists could be drawn further into the world of daily deals as they chase sales.
Approximately 65% of respondents engage with daily deal sites selling a range of products at the moment rather than going direct, with women the most likely to try and grab a bargain.
Groupon has an 80% share of this market followed by KGBdeals (10%).
These sites encourage impulse buys and only 37% of consumers who use these sites re-purchase a product or service.
Electronics specialists thinking of using this route will need to invest in targeting specific consumer segments with relevant offers.
Ultimately, different consumers have different motivations and behaviours which all online retailers must identify if they are to convert them into buyers.
While the specialists need to improve their pricing and service there is an argument the mass merchants could boost their own sales of electronic goods by including more expert reviews and links to relevant external social media sources.
John Thekanady, director of client services, Kantar Media Compete