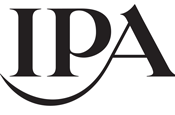 Average daily viewing figures for the fourth quarter of 2008, of 3.88 hours per viewer, were the highest since 2004.

This compared to 3.83 hours for the fourth quarter in 2007 and an average of 3.74 hours across the full-year in 2008.

The report, based on Barb data, also shows an increase in multi-channel viewing, with non-terrestrial channels close to achieving a 40 per cent share of viewing.

This helped commercial television grow its viewing share against the BBC.

However, of the main terrestrial channels, only Five recorded an increase in audience share, up to 4.9 per cent from 4.8 per cent in the fourth quarter of 2007.

Lynne Robinson, the research director of the IPA, said: "This is another good performance for television overall with commercial television viewing growing share in a growing market."