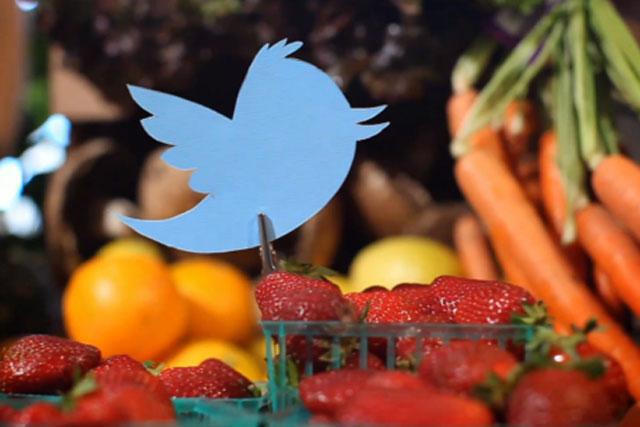 From today advertisers will be able to target their Promoted Tweets and Promoted Accounts campaigns to a set of interests that they choose.
Twitter claims this move will allow advertisers to deliver tailored messages to people who are more likely to engage with them.
Twitter has reduced the minimum bid possible for its promoted products to 30 pence to one pence in the UK.
Twitter's system works in a similar way to Google's Adwords, through a second place auction, meaning if an advertiser bids one pence for an ad, the second place will be one pence higher.

Twitter chooses the ads which are seeing the highest level of engagement from users to show more, and the advertiser only pays for ads which are engagement with, measured by clicks, retweets or follows.

According to Bruce Daisley, sales director at Twitter UK the targeting is based on the "interest DNA" Twitter has on its users, based on who they follow and what they retweet.

"A lot of advertisers have said this is a game changer as you can pinpoint ads to users passion and it feels intuitive," he said.

He added that he did not think consumers would find the additional targeting for these social ads creepy or intrusive because they are all based on public signals and they responded positively to the tests it has run.
There are 350 interest categories advertisers can choose, including education, pets, science, law a personal finance, which then break down into more granular topics.
For example, if an advertiser was looking to promote an animated film about dogs, its could select Animation (under Movies and Television), Cartoons (under Hobbies and Interests), and Dogs (under Pets).
Brands looking to target a precise set of users can create custom segments from specific certain usernames.
The custom segments let advertisers reach users with similar interests to those specific usernames.
Twitter said it has trialled the scheme with a group of advertisers, which has "across the board" seen high engagement rates, because they are reaching users who are interested in their content.
Kevin Weil, director of product management at Twitter, wrote in a blog post: "We've always taken a thoughtful approach to monetization, and early results show interest targeting creates a better experience for marketers and users.
"Today's announcements are a big step forward for our advertising platform."
Follow @shearmans