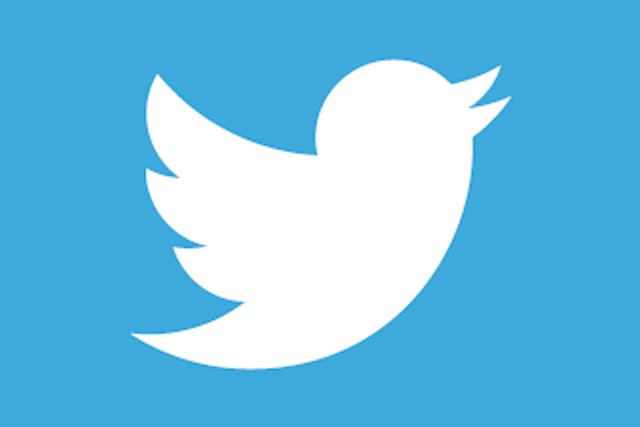 Twitter has compiled a top-10 list of the best promoted product campaigns by brands on the platform this year, based on a combination of data including total engagements, reach and impressions.
New 4G mobile operator EE was praised for the way reached a wide audience on Twitter, using both Promoted Trends and Tweets, with interest and location-based targeting for its campaign in October.
It also integrated Twitter activity into its overall advertising campaign, using hashtags and @ handles in all above-the-line media.
In second place was Starbucks with its #FreeStarbucks campaign, in March, giving away free lattes to promote the launch of its new stronger coffee drink.
Following Starbucks was Puma, which was commended for a campaign it ran during the Olympics, encouraging members of the public to send in images of themselves doing Usain Bolt's famous pose. The topic trended during the men's 100m final, despite Puma not being a sponsor of the Games.
Other brands to make the list include Cadbury's Dairy Milk, EA Sports Fifa, LionsGate and Coca-Cola.
Speaking to Marketing, Bruce Daisley, sales director of Twitter UK, said the list shows that there is a "massive spread" of brands, "illustrating that Twitter can work for a road set of advertising categories."
He added: "Some of the best performing campaigns were just great product news, with a great story told well, and they don't have to be gimmicky."
Daisley said other high-performing campaigns were ones which integrated online and offline, such as EE. He advised brands not to see Twitter as "an afterthought."
Twitter started serving ads in the UK in September last year. This year it ran around 300 campaigns in the region.
Top 10 UK Twitter Campaigns
@EE, brand launch campaign, by MEC (October)
@StarbucksUK, #FreeStarbucks campaign, by Mannigottlieb OMD (March)
@Puma, Usain Bolt's 100 metre final campaign, by Zenith Optimedia (August)
@DairyMilk, sample giveaway for puzzle solvers, PHD (September)
@EASportsFifa, to promote the launch of Fifa13, MediaCom (September)
@EnterTheCabinUK, Lionsgate promotion for launch of the film 'Cabin in the Woods' by MEC (April)
@CokeZone, #freecocacola trend, by Vizeum (September)
@AdidasUK, Olympics closing ceremony campaign, by Carat (August)
@NowTV, Sky's launch campaign, by MediaCom (August)
@AssembleLive, Disney Pictures promotion for launch of The Avengers movie from Disney Pictures, by Carat (April)