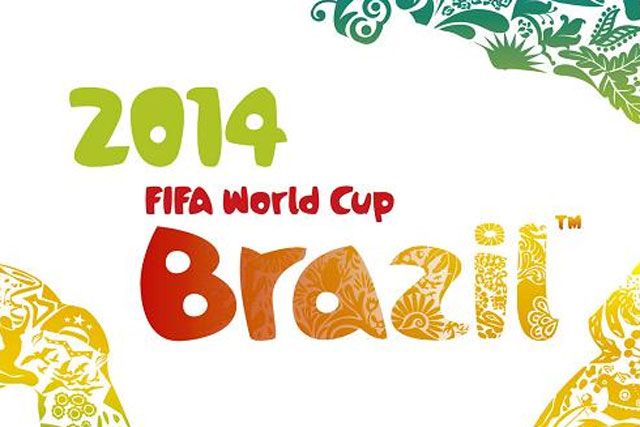 1. Plan for the moment
A glimpse back to the London 2012 Summer Olympics and the Sochi 2014 Winter Olympics confirms such high-profile events attract large television audiences, and increasingly large Twitter activity. While timely and quick-witted messages can cut through, brands are being told not to be daunted by the challenge of planning around such big ticket events.
According to Twitter, whatever your offer or brand message is, lay it down in advance — just as you would with other media campaigns. The message is simple: "Think about all of the individual World Cup moments where brands like yours can join the discussion."
From the final friendlies to the team's departure and when the team arrives at the ground, the announcement of the starting 11, the speculation of alterations for the next game — it is key moments like these that are likely to drive huge scale and create unique opportunities for you.
2. Connect the two screens for maximum impact
For most, the World Cup will be a TV event, and Twitter is keen to position itself as the social accompaniment to TV to create more enriched experiences. The tech company estimates 90% of UK Twitter users will be watching the World Cup on TV (Global Webindex, March 2013) and many will be tweeting as they watch (Nielsen Twitter Consumer Survey, November 2013).
Eight of the biggest moments on Twitter in the UK in 2013 were sport related. It's likely that many 2014 peaks will come from Brazil. Preparing with targeting (like TV conversation targeting or keyword targeting) is said to be the best way to ensure a brand's tweet is triggered when viewers are watching.
This won't just be during the games themselves. There will be a variety of TV opportunities. And if you are advertising in the World Cup, Twitter's advice is to extend campaigns with the hashtags that can tie everything together.
3. Maximise engagement with dynamic tweets

Twitter has emerged as a platform for delivering real-time dynamic content. Brands are being encouraged to take advantage of it and extend TV ads with a shareable video or Vine cards.
Alternatively, Twitter is suggesting brands deliver site traffic or qualified leads with a website or lead generation card, noting tweets from verified accounts with photos receive on average a 35% boost in retweets, and those with videos get a 28% boost.
4. Simple tactics can be the most effective
During the Rio World Cup – whether during games or in the time between matches – people checking Twitter to catch-up on the latest news is described as "a very high attention environment" and one that can be used to a brand's advantage.
If you have a latest offer, or a promotion you want to share, Twitter can be a very effective way to deliver this message. Often the most powerful tactics are the simplest. Brands with simple objectives (and no "big idea") can capitalise on the fact that their audience is waiting to be engaged with. Keep ideas simple – and easy to action are the critical elements here.
5. Test and optimise

Brands are being encouraged to start building reputations now to understand what creates good content that users are keen to engage with. The idea is if brands test different tweet copy beforehand, when it comes to key World Cup games they will have a good idea of what content will best perform and achieve results.
The opportunities don't end with the final whistle
Finally, Twitter advises that people will be talking about the World Cup throughout the rest of the year, so activity does not necessaily have to end with the tournament.