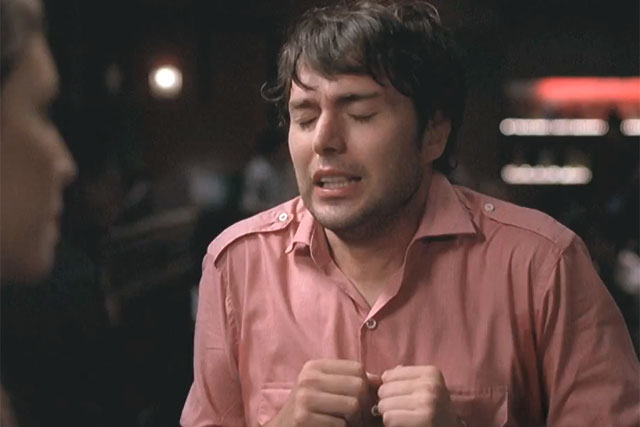 It is estimated that ITV made in excess of £8m in TV ad revenue during Europe's biggest football night of the year, as some late spots in key breaks went for up to £300,000 for 30 seconds.
The game was shown simultaneously on BSkyB's Sky Sports, as ITV and Sky share the rights to the tournament. It is believed that Sky Media could have raked in £2m in ad revenue, while clients booked simultaneous spots on both broadcasts.
Proof, if it were needed, of the seismic occasion, came with the airing of Google's first UK TV ad for its Chrome browser. An emotional reworking of a clip that has become well known in the US – called 'Dear Sophie' in America, but renamed 'Dear Hollie' for the British audience.
It features a father setting up an email address for his new-born daughter and sending her messages, photos and videos about important events during the early years of her life.
On the pitch, winners FC Barcelona stand to enjoy a record windfall of around €126m, a €17.5m lift on the value of last year's event, according to research by MasterCard. United are expected to pocket €73m while London, as the host city, is also expected to have benefitted from a €52m lift.
However tonight, ahead of what promises to be a difficult second half year of trading for the broadcasters, ITV and Sky will be only too pleased to share the spoils.
Below are ads from some of the main brands to have blown the budget to reach the capitvated, largely male audience.
Lynx Dry Full Control 'Premature Perspiration' by PBA
Lynx, the Unilever owned men's toiletries brand, launched an ad by Latin American agency PBA, with media by Mindshare.
The ad for Lynx Dry Full Control, a 48-hour anti-perspirant deodorant designed to combat "premature perspiration", features young men who become sweaty and excited when they look at attractive women. It uses the tongue-in-cheek tagline "many men have a small problem: premature perspiration".
Ford 'Focus Launch' by Ogilvy
Ford, the car manufacturer, has used the Champions League as a platform to launch TV campaigns for many years and for Saturday adapted its global Focus ad to promote the celebration of a hundred years of Ford in Britain.
The Ford ad, made by Ogilvy with media planning and buying by Mindshare, highlights the Focus' key features such as its abilty to read traffic signs, park itself or alert you when there's a car in your blind spot. The campaign also celebrates '100 years of Ford in Britain'.
Xbox 'Gears of War 3 Trailer'
The X Box game 'Gears of War 3' trailer, made by Microsoft, debuted at around 9.45pm and offered viewers a preview of what's in store in the third game in the trilogy as Marcus Fenix fights to save humanity. Media was by UM London.
Russian Standard Vodka 'Vodka as it should be' by My Agency
The Russian Standard Vodka ad, made by My Agency, aims to highlight the premim experience of the vodka through shots of its bottle, ice and the vodka itself and uses the tagline "Vodka as it should be".
At My Agency the creative on the Russian Standard Vodka ad was Luke White, the director was Howard Greenhalgh and the director of photography was Adrian Wilde. Editing was by Peepshow and post production was by Framestore.
Audi 'A day in the life of an Audi driver' by BBH
Audi used its Champions League slot to promote its association with the Le Mans race. The film, 'A day in the life of an Audi driver', was created by Bartle Bogle Hegarty and stars double Le Mans winner, Allan McNish.
The Audi ad was shown just before the kick-off during ITV and Sky Sports coverage of the match, in media planning and buying by MediaCom, with a 3D version shown on Sky 3D.
Heineken 'the entrance' by W+K Amsterdam

Heineken have been a sponsor of the UEFA Champions League since 1994 and is currently contracted until 2015. As well as its idents before and after each break, it booked a spot for its recent ad 'The Entrance'.

Created by a film by Wieden+Kennedy Amsterdam and directed by Fredrik Bond, it follows the Heineken legend as he charms a woman on an epic journey.
Also tonight, Apple took the opportunity to advertise the functions of its iPad while Carling also continued its Perfect Pint Experience campaign.

Compiled by Maisie McCabe and Loulla-Mae Eleftheriou-Smith.