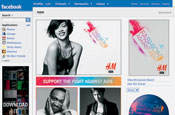 A survey of 1000 people by online survey provider Ciao Surveys has revealed that 65% of people in Britain think that social networking sites should be banned at work, even though 56% admitted to being a member of at least one.
The proportion of respondents wanting such a ban rose steadily with age, from 42% of 18- to 24-year-olds to 78% of those aged 55 and older.
The survey revealed that single people were most likely to use these sites and to be a member of multiple social networking sites. In terms of age, 90% of 18- to 24-year-old respondents used social networking sites. While usage figures decreased with age, 39% of respondents older than 55 engaged in some form of online social networking.
Additionally, a quarter of respondents believed that social networking sites are a 'passing fad', although those aged 55+ were the least likely to think this.
Facebook was the most popular social networking site, with 36% of of the survey's respondents claiming to be a member. Friends Reunited came in second and MySpace third.
Facebook is also the most popular site for all age groups aside from the over-55s, who are more likely to use Friends Reunited than any other networking site.
But it appears that employers should not be overly concerned about their staff's use of social networking sites at work. Despite only 18% of respondents stating that the sites are blocked in their workplace, less than 10% actually use them there. Only 24% believed that social networking sites could be useful for business networking. This fits with the seemingly low number - just 1% - of respondents that used business networking sites such as LinkedIn.