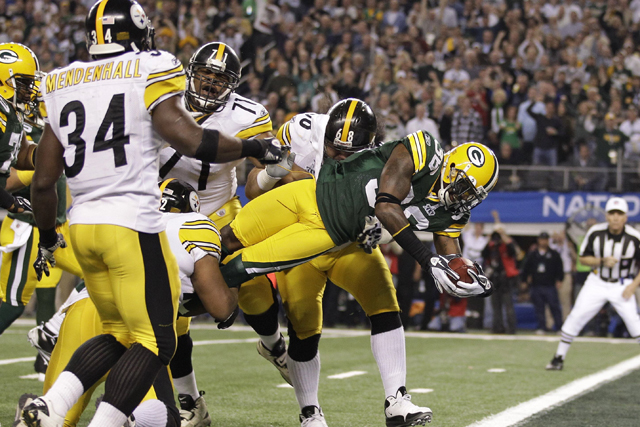 This was the call from industry experts after Sunday's Super Bowl XLV generated hysteria in the US related not only to the sporting action, but which celebrities were attending and, importantly for marketers, which brands came off best.
So how could brands help build Europe's premier spectacle into a marketing platform to equal the Super Bowl?

1 Build the hype
Involve the public in the plot. Seed ads online before the event, building in audience participation. Ultimately, the online audience will praise or deride your campaign, so get consumers onside early.

2 Be controversial
A decent plot often involves controversy, as Doritos showed this year with its 'Told you so' ad. The creative fuelled public debate by featuring a flirtation scene between three gay men. But while this approach can engender 'attitude' for brands, such work would need pan-European appeal and, in the UK, to satisfy the ASA.

3 Measure everything
If you're going to splash out up to $3m on a Super Bowl-type spot, you need to get your money's worth. New research tools allow real-time social-media commentary to be synchronised with TV ads.

4 Join in the acquisition-fest
The Super Bowl's reach used to be unrivalled, but with nearly 110m watching the 2010 Champions League final, this is no longer the case. Such audiences represent a chance to acquire new customers, so ensure consumers can go online to declare enthusiasm for your brand.

5 Use it as a launchpad
Little-known companies have become headline news by bidding for a Super Bowl slot. This year, start-up Livingsocial, a deals site, upstaged Groupon by making the schedule ahead of its rival.
Expert comment
Mark Simpson, marketing director, Ford of Great Britain
Ford has sponsored the Champions League since 1992 and is the only original sponsor that remains. The League provides the single biggest audience on commercial TV in Europe. Brands are starved of 'appointment' TV-viewing programmes and, when they do come around, you need to use them efficiently, because they are very pricey.
Mat Braddy, chief marketing officer, Just-Eat
Groupon advertising during the Super Bowl makes sense as it can acquire millions of customers in one go. A lot of start-ups learned from the dot­com bust that it's not smart to put all their budget into one advertising opportunity, as interest soon wanes and you have no budget for the rest of the year. But if you're acquiring customers, this approach can work
Hugh Baillie, chief executive, Ogilvy & Mather
The Super Bowl reminds us every year of the continued power of TV advertising. No other medium can deliver such audi­ences with such emotional power. It's about delivering great, engaging thinking and relevance. The UK industry needs to put together a plan to do the same for the Champions League final, to create that sense of occasion.
Hans Erik Tuijt, global manager, Heineken Activation
Football is a global game and can become the talk of the town, be it China or Brazil. With respect, Super Bowl is a huge event but it stops suddenly while the Champions League and World Cup, for example, carry on. If I ask most Europeans if they know the result of the Super Bowl, they will not know, while in the US the Champions League final is one of the 10 sporting events. It's not number one but it has grown into a significant event. If you look at the Champions League worldwide, we are associated with it. We activate the sponsorship in 100 countries around the world. To make your sponsorship meaningful you have to activate it. Our opinion is that big events will get bigger and ones we sponsor, like the Champions League and Rugby World Cup get worldwide attention. Quite a lot of sponsors don't get enough out of the event. With us, we know 52% of customers know we are associated with the Champions League. It's a good achievement but we have something to build on.