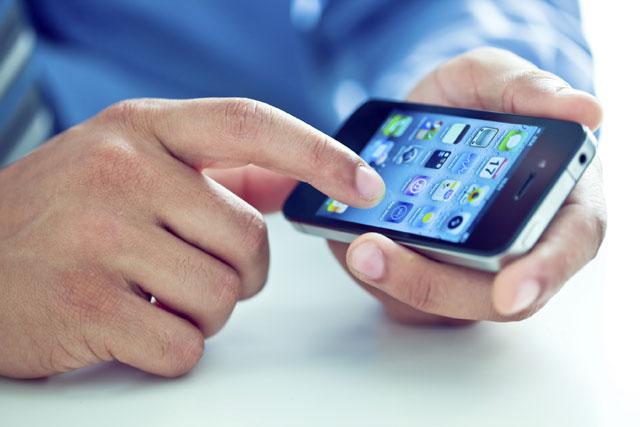 Research group, eMarketer, forecasts a sustained and significant shift in marketing budgets towards smartphones and tablets, as well as a continued decline in print media.
The report tips mobile to account for 15.1% of total media spending this year, while newspaper adspend is expected to fall five per cent to 13.8%, or £2.06 billion.
In 2015, the trend becomes more striking, with mobile set to surpass all of print's market share - newspapers and magazines - attracting 21.0% of spend versus 17.3%.
It should be noted these figures for newspapers do not include revenues from their respective websites, events or any other commercial extensions within the national press.
The projected growth of advertising on mobile devices means by 2016 it is set to overtake television, according to the report, and by 2017 the desktop, to become the single biggest advertising channel in the UK.
In 2013, spending on digital ad formats (including all paid media spending for ads served to any internet-connected device) was calculated to have increased 15.8% to £6.27 billion ($9.80 billion).
Marketing's Mobile 2014 conference next month offers a range of mobile advertising strategies and success stories.
Follow @DurraniMix