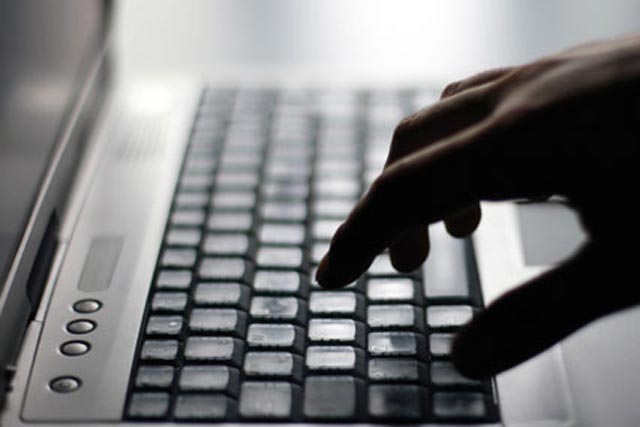 It is the million (or even billion) dollar question. How can brands use digital platforms to engage and interact effectively with their customers? What works and what doesn't, and how can a brand walk the fine line between coming across as digitally savvy or just digitally desperate?
TNS recently undertook a study called 'Digital Life', covering over 50,000 people across 46 countries, to try and understand the following points:
What is it that people do online?
How do they behave?
What do they like?
How do they feel about how brands communicate and interact with them across the global digital space?
Digital is fully embedded in the UK

It won't surprise many people to know that the UK has a mature digital market, but what does that mean, and how does that make us different to other markets?
In the UK we interact with online touch points more times per day than on any other media platform, including TV.
We are also one of the most engaged countries in Europe when we go online - although not as engaged as consumers in many emerging markets, such as Egypt and Saudi Arabia, where a less developed telecoms infrastructure/web access limitations make going online less commonplace.
In fact, in the UK we almost live in a 'post-digital' world. When looking at the different online activities a person can do - blogging, e-mail, e-commerce, etc - most people in the UK have tried almost all of them, with high daily levels of usage.
Overall we spend an average of nearly one day a week (22 hours) online, which means for many of us the experience is no longer a novelty, so when we go online we do so for a reason.
Although existing usage levels are high, there are still clear opportunities for growth and evolution, and as lives get busier, we can expect much of this to be driven by increased use of mobile applications.
As increased smartphone usage makes mobile internet more accessible, many brands need to make a step change when it comes to web user interface design, with redesign for easy mobile use and navigation required - especially as we are the leading country in NW Europe for uptake of mobile internet access.
The digital consumer


The reality is that there are many different types of digital consumers, each with their own preferences on how they wish brands to interact with them.
Within a mature market like the UK is it perhaps unsurprising to find the predominant archetypes are:
'Functional' users - to whom the internet is a tool
'Networkers' - who use it to establish relationships
'Influencers' - to whom the internet is an integral part of their lives, compared to those consumers in other markets who still aspire to be online
Perhaps more unusual however, is the relatively low number of 'Communicators', a group who love to use the internet to express themselves, especially on the move.
With so much buzz generated over recent years about the rise of blogging, this group being a smaller segment of the UK online population suggests there are some barriers to uptake - probably due to technological limitations, or lack of appropriate brand presence within the mobile online space.
It may seem obvious, but if consumers wish to express their views, this is no longer limited to the time that a person spends in front of their PC, therefore, for brand to truly engage a considered mobile platform presence is key.
The overall structure of the UK online user archetype may seem to be as expected for a mature digital market, but this hides a breadth of variations beneath the surface.
That fact the younger age groups are the most influential online is not surprising, but there are also variations by gender. Women, for example are much more likely to be 'Networkers' but less likely to be 'Communicators'.
For women it is less about expressing themselves in the online space (e.g. blogging), but more about establishing and maintaining relationships (e.g. social networks).
A defined shift in archetypes by age also suggests the digital world will become a widely different place as the young become the mainstream consumers of tomorrow.
Digital 3.0?


One of the key findings for brands from this study was that depending on the type of consumer and the task they are doing (i.e. are they researching to buy a car, or checking their social network page), consumers want brands to communicate with them in different ways and any attempt to communicate across the online space must be carefully nuanced.
In the UK particularly, consumers can find brands' presence in their online world intrusive - especially when approached by email (the channel where UK consumers found brands most intrusive).
When online, UK consumers want a pull, rather than the traditional push relationship with brands, with the winning strategy for brands being to find ways to get consumers to actively come to them, rather than just passively receiving potentially unsolicited brand messages.
For example, brands make up less than 5% of the 'friends' of those using social networks, but consumers are more likely to be a 'friend' if they get a direct benefit - i.e. I will be your friend but only if you give me something back.
Additionally, whilst just having a web site is no longer enough, having a blanket presence across all online platforms (social media, blogs etc.) solely to be seen to be present is not appropriate either.
There is a paradox that whilst consumers wish to speak to brands, they do not necessarily always wish to be spoken to, and when they do, it will need to be on their terms – which may not necessarily be when and where brands think it the most lucrative.
Social media also plays a role, although it has yet to become the dominant voice, and in the UK, brand communications on social networks is seen as intrusive (compared to wider global consumers who are more open to it).
The way companies use mainstay e-marketing channels, such as e-mail, will need to become more targeted and sophisticated - the days of 'mass emails to everyone whose email address you ever had' are over, and if wanting to be viewed as more than spam, genuinely relevant and engaging, and to avoid antagonising customers, brands today need to think more carefully.
Opportunities do very much still exist, and consumers still rely on retailer and brand websites, especially when researching.
The caveat now is that while brands have previously approached online as a more homogeneous media channel, such as TV or print, there are significant differences - and even differences in how consumers expect brands to interact across individual online outlets.
If brands are to continue to interact with consumers effectively, understanding changing consumer preferences and how those preferences should inform media, communications, sales and branding strategy will prove critical.
Amali de Alwis and Simon Wood, digital research specialists at TNS-Research International.