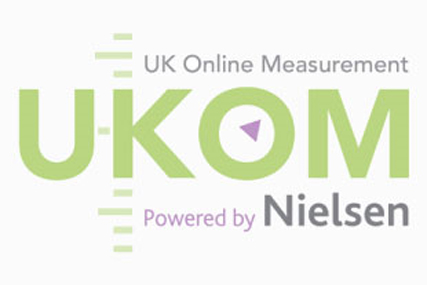 The data, which is designed to allow advertisers and agencies to plan online campaigns in a similar way to TV and radio, shows 64% of visitors to the BBC website and 62% of visitors to Wikipedia and Amazon are from the ABC1 socio-economic group.

Amazon also has the highest concentration of visitors who are the main grocery shoppers at 50% of all visitors, followed by Microsoft at 47%, according to the UKOM figures.

The data looked at the 10 most popular UK online brands which include Google, MSN/WindowsLive/Bing, Facebook, BBC, Yahoo, Microsoft, eBay, Amazon, YouTube and Wikipedia.
Douglas McArthur, chairman of UKOM, said the release was "a truly significant milestone for the online advertising industry in delivering comparable audience measurement data to other, established media channels".
UKOM has built on Nielsen's established measurement system by using a larger work panel and including the UK social grade of the panellist, whether they are the main purchaser of groceries and their geographical location according to ISBA Regions.

The UK Online Measurement Company was set up to specify and oversee the measurement of online audiences and is run by the IAB and AOP, representing media owners, with oversight from ISBA on behalf of advertisers and the IPA on behalf of agencies.