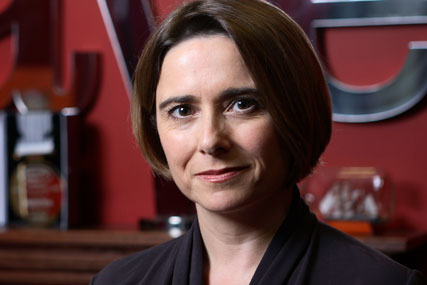 Earlier this month, UKTV signed a 10-year, billion-pound ad deal for Channel 4 to handle all its ad sales, including video on demand and the UKTV websites, as well as the 10 linear channels, from January 2011.

Sky currently offers some content from UKTV channels, such as Dave and Watch, as part of its video-on-demand services, whereby Sky personal video recorders save selected programmes automatically.

Jordan said: "We're talking to Sky and Virgin and working to launch pull-video on demand later this year. We're talking about UKTV's commissioned content initially, which, in itself, would make a considerable offering."

A sizable proportion of the programming on UKTV channels is archive BBC content, but Jordan said she would not want to comment on whether BBC content would also be available.

The BBC is currently working with ITV, Channel 4, Talk Talk, BT and Arqiva on Project Canvas, which aims to deliver free-to-air, video-on-demand services, on Freeview.

Jordan said: "We're not directly involved in Canvas, although we have had lots of conversations. We're very excited to explore platforms with them, as we see this as a vital part of the landscape. Canvas could be a significant player in the market and we would like to be involved."
Picture credit: Belinda Lawley