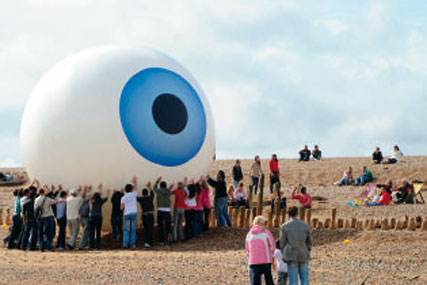 The broadcaster, which is a joint venture between Virgin Media and BBC Worldwide, is holding a branding agency pitch and plans to make an appointment in the next three to four weeks. The review is being handled by creativebrief.

The winning agency will create a fresh identity for the Watch channel to give it a more distinctive positioning.

The work will include the creation of a fresh logo, strap-line and tone of voice. However, a spokeswoman for UKTV denied suggestions that the broadcaster would change the name of the channel.

The appointed agency could also be handed responsibility for marketing activity promoting the channel and its shows, as well as general idents using the revamped branding.

The UKTV spokeswoman said that the overhaul was about 'tweaking the brand and aligning it better with our overall strategy'.

She added that there are no current plans to relaunch other channels in the portfolio.

The UKTV rebranding project, which began in 2008, included its History channel becoming Yesterday, its People channel becoming Blighty and UKTV Documentary becoming Eden. Other UKTV channels include Dave, G.O.L.D., Alibi and Really.

From its launch in October 2008 to April 2010, Watch had an average audience share of 0.47%, according to BARB. In March this year the figure dropped to 0.44%, its lowest since November 2008.