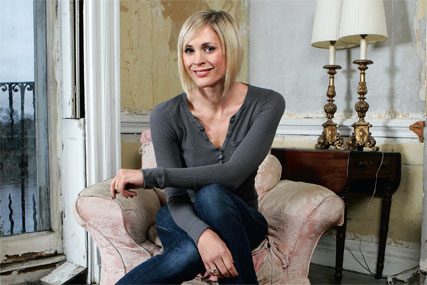 UKTV Style will rebrand on 30 April, while UKTV Gardens will rebrand on 19 May. A new name and positioning for its third lifestyle brand - UKTV Food - has yet to be decided.
Home will only focus on homes and gardening-related programming, as opposed to its previous remit, 25% of which featured style programming.
The gardening content that was previously on UKTV Gardens will be absorbed into Home. It will target a core demographic of 35 to 54 and launch with the tagline: Home - there's no place like it.
Home will feature a mix of BBC content and independent commissions, such as DIY SOS, Groundforce and Fantasy Homes by the Sea.
Jane Mote, director of factual, lifestyle and new media, said: "Seventy eight per cent of viewing to UKTV Style was to its home content. So we see the rebrand as being clearer to consumers about what to expect on the station and giving them more of what they want."
The rebrand of UKTV Gardens to Really will target predominantly women aged 18 to 35 and launches with the tag line: Really - you couldn't make it up. Mote describes it as a "zeitgeisty and noisy female brand".
It will feature a range of programming such as The Baby Borrowers and Farm of Fussy Eaters.
The relaunch of UKTV Style and UKTV Gardens follows the rebrand of UKTV People to Blighty on 27 February, UKTV Documentary to Eden on 26 January and UKTV History as Yesterday on 2 March.
In october, it rebranded UKTV Drama to Alibi, UKTV Gold to GOLD and launched a new channel, Watch.