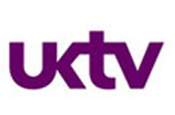 At the launch of the broadcaster's autumn schedule, familiar faces such as John Cleese, John Sergeant and Richard and Judy were unveiled as the lynchpins of a host of new programmes across the three new channels as well the popular Dave station, now a year old.
Watch, which replaces UKTV Gold+1, will be the premium brand of the new entertainment portfolio, with the 'Richard & Judy's New Position' show forming the backbone of the channel.
The duo, who will appear on Watch on weeknights at 8pm, will continue with their popular book club series and will host four new strands with an aim of introducing viewers to new emerging authors. Watch will also feature shows such as Dancing with the Stars, Planet Earth, Mistresses and The Street.
Plans for the hugely successful Dave were also announced with John Cleese and Alex Zane hosting a gadget-focused show called 'Batteries Not Included' and John Sergeant hosting a panel show called 'Argumental'. That show will include guests such as Jimmy Carr, Rufus Hound and Sue Perkins celebrating the art of the argument.
Car of the Year is also returning to Dave and this is being presented by Capital Radio's Johnny Vaughan. Dave has also commissioned a four-part series that will reunite the cast memners of Red Dwarf that will air in 2009.
Dedicated comedy channel G.O.L.D (Go On Laugh Daily) launches with a Blackadder exclusive which shows interviews with the cast and crew of the series as well as unseen footage.
New channel Alibi, which replaces UKTV Drama, will launch with Dangerfield and includes other mystery murder shows such as Shoestring, Maisie Raine and Murder She Wrote.
To coincide with the new entertainment channels, number of new website refreshes have also taken place. The online home of Watch will be at www.justwatch.co.uk, G.O.L.D's website is www.laughdaily.co.uk while Alibi's is www.theperfectalibi.co.uk.
The new channels will launch in October and UKTV's Controller Matthew Littleford said that the broadcaster will next focus on freshening up its factual and lifestyle content.