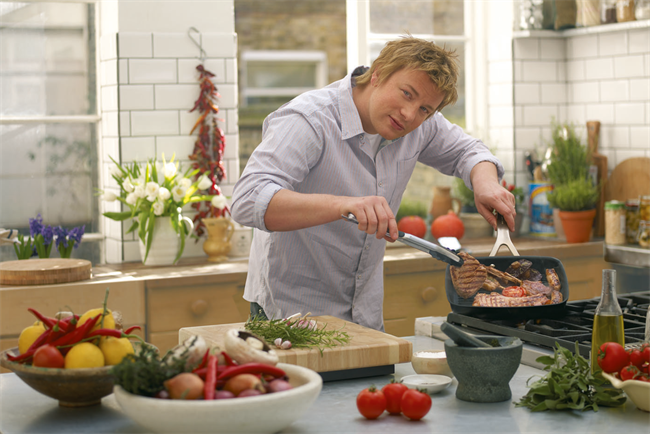 Uncle Ben's rice will feature in recipes in Oliver's 'Jamie's Money Saving Meals', which launches on Monday. The Mars-owned brand will also sponsor the six-episode series.
ZenithOptimedia, Oliver's production company Fresh One and Channel 4 negotiated the partnership. It renews an original 2012 deal for product placement and sponsorship of 'Jamie's 15 Minute Meals', a 40-episode series that aired last autumn.
An in-store campaign will support Uncle Ben's product placement and sponsorship deal.
Research carried out in February by the market research firm BDRC Continental and Channel 4 found the product placement of Uncle Ben's rice in 'Jamie's 15 Minute Meals' caused viewers to think more positively of the brand and led to a significant increase in spontaneous purchase intent.
Laura Cottrell, the partnership business manager AFP/PP [ad funded programming/product placement], Channel 4, said: "Uncle Ben's has reaped the benefits of product placement and this is further evidence of Channel 4's commitment to ensuring this evolving business continues to grow."