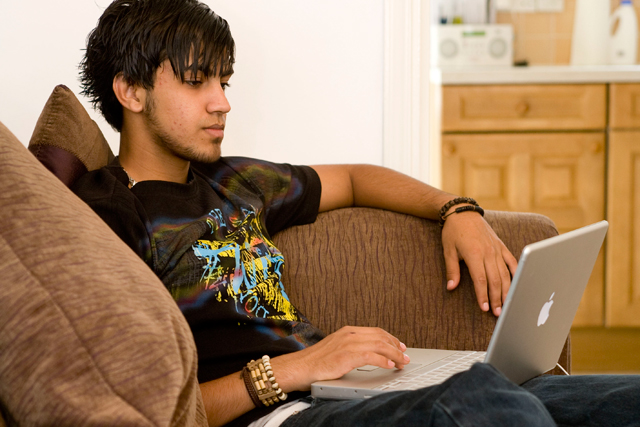 Ipsos ASI has partnered with the Chartered Institute of Marketing (CIM) and Bloomberg to explore how businesses are adopting to the social media age, investing in and getting value from social media. The first wave of the Social Media Benchmark study was presented last month, the second wave is now underway.
"Social media is like teenage sex: everyone wants its, at first it is a little disappointing, but it does get better with some practice."
So said Josh Graff, EMEA director of marketing solutions at LinkedIn and a panellist at the presentation of the first wave of results.
This quote - the most tweeted moment of the day - has been around for a couple of years, but it still perfectly illustrates how social media is perceived and approached by marketers today.
More and more businesses are turning to social media: 71% have a Twitter presence, 56% are on Facebook and 53% use LinkedIn.
Half of the 900 people interviewed believe that social media will be a significant force in five years time and the vast majority anticipate investing more time and money in social media this year.
However, as with teenage sex, there is still quite a lot of uncertainty and fear around social media, as well as a perceived lack of skills.
Twenty seven percent claim to use social media as a core part of their campaigns but nearly one third of marketers surveyed say they are still just experimenting with it.
Half of businesses feel their social media skills are either below their industry average or very poor.
In addition, responsibility is being spread too thinly; 28% admit that responsibility for social media is not very well defined or consistent from campaign to campaign and another 23% say it is spread across their marketing team.
Could this have an impact on developing the necessary skills and sharing the learning?
Most agree that having the right skills in place will impact the effectiveness of social media activities.
Half of the businesses say they are planning to invest in training their current teams, but still a quarter of the participants in the study admit not having any strategies in place to improve their social media competencies.
Lack of suitable skills is not the only obstacle that marketers face. Lack of senior management understanding, time and budget also stand out as key barriers for getting value out of social media.
Senior management often struggle to see the value of social media and why they should invest in it.
Even if social media is seen as a tool that can potentially help to raise profile, engage customers and work as part of an integrated campaign, it is not perceived as something that can generate more enquires or drive sales and cannot be measured in the traditional ways.
We have heard many times marketers asking what is the value of a 'like' or what a hundred 'retweets' mean.
As Thomas Brown, head of insights at CIM said, these buzzwords need to be translated into something meaningful for marketers, especially if they want to convince senior executives to support investments in social media.
A social media metric that links to brand value has been described as the holy grail for marketers, something that is generating endless discussions (what metric/benchmarks? How do we define success?) and that will continue to be the case.
What we want to highlight here are the implications that the difficulty in measuring value can have on getting more value; creating a dangerous vicious circle.
Lack of investment will impact resourcing and this often translates to people adding social media to the top of already long to-do lists, and responsibilities being allocated based on capacity, rather than skills.
This, in turn, can be an obstacle for developing skills and getting the most value out of it. If the business does not get more value, it is hard to justify the investment, dedicate resource and ultimately be consistent...
It is clear from our findings that the majority of businesses are still in the early stages of understanding social media and the path to social media maturity is filled with obstacles and disappointing experiences.
Social media is still new and needs continuity and commitment to succeed. Some things might not work as we would expect, but some others will.
Marketers should keep trying, learning from experience, building skills and understand what value social media can add to the business and how it fits with their strategy.
The truth is that we will continue to be uncomfortable before we can be comfortable again. In time, we will look back at our teenage social media years and smile, thinking how far we have come and how much we are enjoying it now.
Ines Nadal and Tara Beard-Knowland, Ipsos ASI