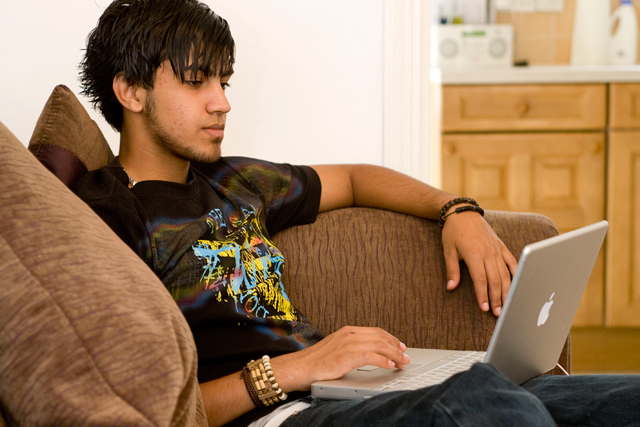 Some social media campaigns don't look great on paper and accordingly don't reach a public saturation point.
Other campaigns have looked great from the start and have gone on to light up Facebook pages, blogs and Twitter feeds, such as the Old Spice campaign and the Toshiba Space Chair Project, which seeded and amplified content through social media to generate more than two million YouTube views.
However, what we have found interesting over the last couple of years are social campaigns that are well received in the trade press but then seemed to sink without trace.
With this in mind, ICM Research has been working on a framework whereby we can help our clients to better understand targeting within social media, to allow them to get the best return on investment from their social media spend.
The people in our framework who we are most interested in for social media campaigns are those who we term Curators and Sharers.
At the heart of the social media universe you have Originators. These people post content that they have themselves created.
The social universe
Source: ICM Research
Outside of them we have what we call Curators. These people post links to things they have found from across the internet to introduce new information to their social networks, and beyond them are Sharers, who do a similar job to Curators but only share/re-tweet/re-post things they have already seen within their social network.
We then move into the more passive areas of Participants and Spectators, who are involved but either don't add actual content (in the form of links, videos etc), just respond to what they see, or just read what is going on instead of starting or spreading conversations.
Focusing only on people who use social sites at least once a week, around 3 in 10 people curate from a range of sources around the internet and introduce new content to their networks, and another quarter share content that somebody else has introduced.
The make-up of the social universe
Source: ICM Research
Total comes to more than 100% because of cross-over between categories

These sorts of proportions make it sound like brands have a lot of choice in their social media targeting, but in reality this is not the case.
A person who creates their own content is also highly likely to also spread it, be it content that is recycled from within the social network or new content that they are introducing.
The cross-over between Curators, Sharers and Originators
Source: ICM Research
So by isolating just those people who are Curators or Sharers we can see that in actual fact, only one in three social media users will be spreading messages that they see on the internet, and the majority of these are Curators.
Armed with this information, a brand might think it has a good idea about how to target the one in three social media users who might be willing to share their messaging.
To add another layer though, how many of our Curators and Sharers actually have direct contact with brands?
Not very many, and that makes the targeting all the more difficult.
Only one in five consumers who follow or Like brands through social platforms currently have a propensity to share the content they find, making the job of using social media users to spread your content all the more challenging.
1 in 5 social users follows brands and are Curators or Sharers
Source: ICM Research
When looking among all consumers and not just weekly social media users, this means that only one in seven people in the UK will be open to spreading a brand's messaging and sharing your content.
The web-using universe
Source: ICM Research
So having identified the need to target Curators and Sharers, what do we know about them about how do they differ from each other?
Firstly, it is not just the propensity to go hunting for new information to share through social networks that sets Curators apart from Sharers.
While their gender and age ratios are roughly equivalent, we see that Curators are even more likely to share brand content that Sharers are, with 7 in 10 doing so, up from 6 in 10 Sharers.
Who are the Curators and Sharers?
Source: ICM Research
We have had a series of conversation with Curators, and one thing we've learned is that while Curators may share similar characteristics, they do not always Curate for the same reasons.
We have been told they do it as a data mining exercise, to stay ahead of the curve in areas they find interesting, to share their world with remote friends or family in other countries, and more specifically to social communities and recommendations of which brand to - and not to - use, because "if you're not part of the solution you are part of the problem".
Some Curators are deal seekers, some Curators are activists and other Curators simply use social media to connect with likeminded people on a niche topic interest.
However, all appreciate good content and are willing to go hunting for cool, interesting or funny things to introduce to their social network.
However, an over-arching aspect of Curators is that this is a mindset, not just a way of acting.
Ten years ago these guys were in your office emailing round funny links and games and industry news.
Twenty years ago they were taking cuttings of newspapers and pinning them to the notice board. Now they are using social media to do this.
Without the approval of these individuals it is very difficult to generate hits, Likes or views on social campaigns.
Targeting is important in social media; not because it costs a lot more money to actively reach more people, but because without attaining the interest of Curators, there is much less chance of your campaign being shared, seen or interacted with, regardless of how good it is.
To gain Curators' approval they have to see your content, and this is about more than seeding.
A brand must understand who its Curators are, what they do, how they act and what other media they use.
They must be aware of what turns their Curators on, and importantly what turns them off.
A Curator for Dove is very unlikely to be a Curator for Lynx. Dove's and Lynx's Curators will use different websites, will take-in different media, will watch different TV programmes and may even live in different parts of the country.
Brands must research their Curators to give their campaigns every chance of success from the earliest moment.
Reaching Curators is the second rung on the ladder to success. The first is researching them.
Emily Hunt and Richard Bussy, ICM Research