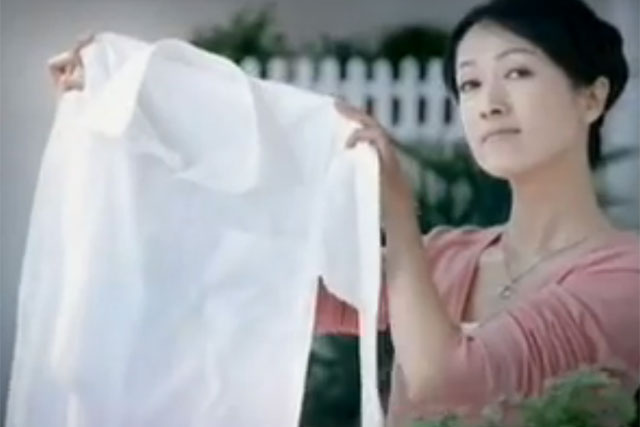 Omo, marketed by UK-Dutch Unilever as Persil in the UK, broke into the top-20 most powerful brands in China in research conducted on behalf of the BBC, for which 60,000 interviews were conducted between 2011 and 2013.
Of the top 10, all but two are US-owned, with KFC taking the top spot, thanks to its 4,429 restaurants in 800 cities across China. Rival fast-food chain McDonald's – which plans to open 300 restaurants in China this year, taking its total to 2,000 – came seventh.
The only non-US-owned brands to make the top 10 are Omo – the UK's only appearance in the entire top 20 ranking– and France's Carrefour in 10th. P&G's Pampers reached second place, and Colgate came third.
Elsewhere, soft-drink brand Coca-Cola ranked ninth, France's L'Oreal was 15th and German car manufacturer Volkswagen gained 19th position. Like the UK, Italy achieved a single ranking, with Armani appearing in 20th.
South Korean electronics giant Samsung is the only Asian brand to make the ranking, attaining 16th. However, Western rival Apple – which many business commentators argue is losing ground to Samsung – achieved sixth place.
Millward Brown said that while consumers once favoured low-priced goods, a rise in living standards and income, coupled with a diminishing level of trust in Chinese brands, means that Chinese consumers are looking more at brands from outside their borders.
The BBC asked Millward Brown to conduct the research to assess how the growing middle-class consumer market in China is contributing to global businesses.

Peter Walshe of Millward Brown told the BBC, "Our research shows that in the last three years, trust in Chinese brands has eroded quite dramatically, This is an opportunity for well-known and well-supported international brands to make their move, as consumers start to value quality and experience as much as price."