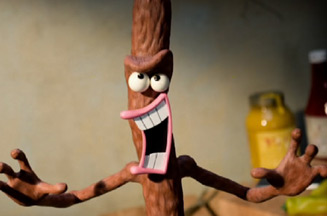 Peperami raised eyebrows in August when it ended its 16-year relationship with its ad agency Lowe London to pursue the strategy of asking the public for suggestions for its marketing. The project was co-ordinated by Idea Bounty, which acts as an intermediary between brands and creatives.

Last week, the FMCG giant revealed it had received 1185 ideas for an ad using its Peperami 'Animal' character. It plans to name a winner, who will receive a $10,000 'bounty', at the end of the month.

Brands, such as PepsiCo's Doritos, have used the public to create ads before. However, the creative control is usually retained by an ad agency. While BMW, WWF and Red Bull have used Idea Bounty, the Peperami campaign marks the intermediary's debut as lead partner.

Noam Buchalter, mark-eting manager at Unilever business unit Chrysalis, which is responsible for the Peperami, Marmite, Pot Noodle and Bovril brands, has the task of sifting through a final shortlist of 22 ideas.

He is quick to stress that the ad will not feature user-generated content, preferring to call it 'expert-generated content'. Buchalter adds that Simon Clift, Unilever's chief marketing officer, is being kept up to date on the process to assess its potential for other Unilever brands. How-ever, he admits that not every brief would be as suited to crowd-sourcing as Peper-ami, due to the fact that its 'Animal' character is so well-defined.
Although Buchalter says that the decision to crowd-source was not made solely to save money, he concedes that the cost will be 'less than what you would pay a traditional ad agency'. Nonetheless, he adds that the time spent on the ad was about the same as a traditional brief would require.
Mhairi McEwan, managing director of Brand Learning, is supportive of the concept as a way to tap into creativity. 'There is no monopoly on great ideas, they can come from anywhere - not just agencies,' she says.
However, McEwan, who has held senior marketing roles at Unilever and PepsiCo, urges brands to think carefully before taking this route.
'If you are going with a fresh campaign idea, it can be risky,' she says. 'The idea is only part of the process. Bringing it to life is challenging, and requires professionals.' She adds: 'Working with different groups puts a hell of a lot of responsibility on the client.'

Moreover, McEwan also points out that while a company such as Unilever has strong in-house skills, it could put strain on a less capable marketing department.

With companies looking for ways to save money, crowd-sourcing has made a timely entrance. However, it is clear that decisions to go down this route should be made only after careful con-sideration of the talents of the marketers and the challenges faced by the brand.