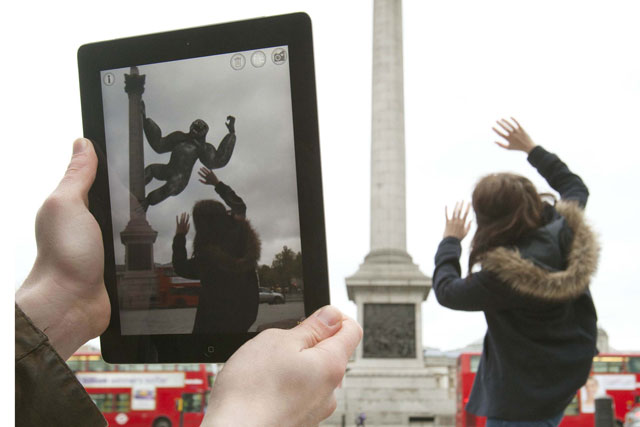 The Universal 100 app is part of the film studio's 100th anniversary celebrations. It makes movie characters appear to interact with London landmarks. The characters will emerge on iPhone, iPad and Android screens when they are directed towards tourist attractions.
When a compatible device is pointed at Big Ben, the DeLorean car from 'Back to the Future' will fly overhead. When it is pointed at Trafalgar Square, 'King Kong' will scale Nelson's Column. A Tyrannosaurus rex from 'Jurassic Park' will head towards Buckingham Palace when devices are pointed in its direction.
The app will also work in conjunction with 15 limited edition DVD and Blu-ray covers. Characters on the covers will move when users point devices at them.
The app can be downloaded on to the iPhones 4 and 4S, the iPad and high-powered Android technology. It will be available free from the Apple App Store and Google Play for iOS and Android devices.
Randel Bryan, digital marketing manager at Universal Pictures UK, said: "We wanted to produce something truly exciting that film fans would want to cherish and collect, and we feel that the Aurasma-enabled augmented reality sleeves have achieved this, by bringing the magic of our movies into the palms of their hands."
Martina King, managing director at Aurasma, said: "It is exciting to bring these iconic characters to life using augmented reality and especially to see them around London."