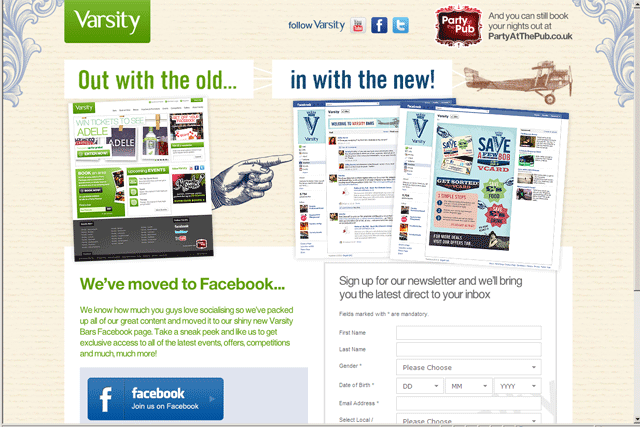 It has appointed Red Ant, the digital agency, to handle its digital strategy and will move all of the information on venues, deals and events to the social networking site, to sit within a Varsity hub.
Varsity claims the move is aimed at reaching its core student audience, with 96% of them using the social networking site as a source for daily communications. It will be pulling its current branded site entirely.
Earlier this year, Marketing revealed that drinks owner Bacardi was planning to scale back its brand websites and shift up to 90% of its digital spend into Facebook.
Many commentators claim that as social networking sites such as Facebook, with its 800 million users, become more prevalent in consumers' lives, it could spell the death of the brand website, particularly as websites can be expensive to run.
However, others argue there will always be the need for brand websites for information purposes, particularly as part of a larger corporate site, with Facebook being complementary to them for brand building.
Follow Sarah Shearman on Twitter @shearmans