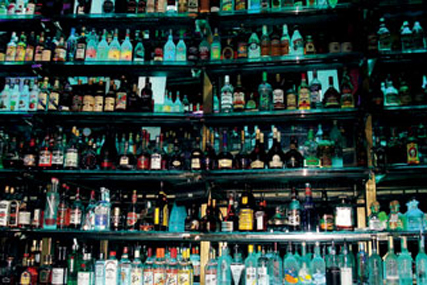 VAT is to rise from 17.5% to 20% from 4 January 2011, having already risen back to 17.5% from 15% at the beginning of the year. However, newspapers and magazines will continue to be exempt from VAT, along with basic foods, children's clothes, and books.
Another major announcement is the launch of a Bank Levy on all banks operating in the UK, with the chancellor confirming that the French and German governments plan to introduce a similar form of taxation. Applying from January next year, the levy will be set at 0.04% of banks' balance sheets, rising to 0.07% in 2012.
Osborne said the government is also looking into the introduction of per-plane, rather than per-passenger, taxation to encourage the aviation industry to become more sustainable.
However, there will be no tax rise on alcohol, tobacco or fuel, although the chancellor said the coalition government was investigating the possibility of a health-related tax on alcohol.
The British Beer & Pub Association (BBPA) welcomed the announcement that the sector will not be subject to further taxation.
Brigid Simmonds, BBPA chief executive, said: "We applaud the government's decision to freeze beer tax and deliver on its promise made in the coalition agreement to not penalise pubs, responsible drinkers and important local industries. This is a welcome relief for struggling pubs during difficult times."
The National Insurance (NI) threshold will rise from £110 to £131 per week, while those setting up businesses outside London and the South East will be exempt from £5,000 of National Insurance contributions for their first 10 employees.
The reform to NI was a key Conservative Party election campaign pledge, endorsed by leading business figures such as Justin King, chief executive at Sainsbury's, and Sir Stuart Rose, executive chairman of Marks & Spencer.
UK businesses also will benefit from a gradual reduction in corporation tax, which, from 2011, will fall by 1% each year, from 28% to 24% over the duration of the current parliament.
The chancellor stated that over the coming months, business secretary Vince Cable would look to facilitate the long overdue part-privatisation of Royal Mail Group.
Osborne confirmed the coalition government's plan to scrap Labour's broadband levy of £6 on all landlines in order to pay for the roll out of universal superfast broadband. Instead, the government intended to use the excess from the portion of the licence fee earmarked for digital TV switchover, he said.