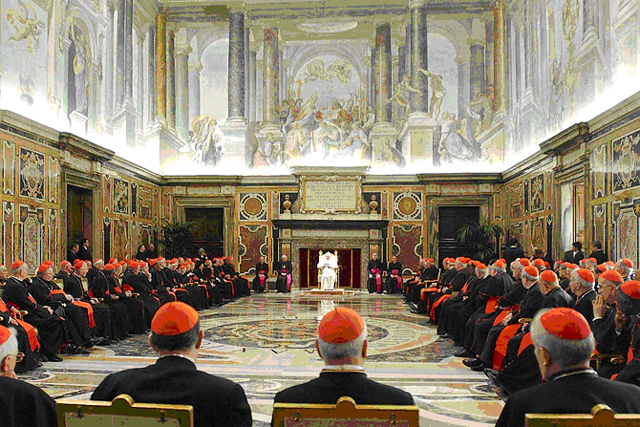 The campaign will use TV and outdoor poster ads to portray the church as a more modern institution. It will also support the campaign with direct mail and social media.
The church last year took to social media and began sending tweets from the Vatican and later had the Pope himself tweeting. The church is thought to have woken up to the idea of mass communication following the millions of tweets sent when Pope Francis was announced.
It is also looking at sponsorship bumpers on ITV and Channel 4. The Pope already uses Twitter to communicate to his followers.
The Vatican's head of social media, Prile Ingannare, said: "The Roman Catholic Church is the world's largest Christian church, with 1.2 billion members worldwide, which is about the same number of people that watched PSY Gangnam Style on YouTube. That's an enormous audience to tap into."
Cardinal Jorge Mario Bergoglio, the Vatican director of communications, added: "To reach and influence non-Catholics and opinion formers we need to embrace modern marketing techniques and try to put across a new, more modern image for the church. Our new TV campaign will be a first for the Catholic Church, but not the first for a religious organisation."
Critics are worried that the Vatican is adopting American presidential spin techniques, Shaun O'Brady, head of the New Irish Church Order said he thought it was an "outrageous" move to see the Vatican using marketing to sell itself.
He said: "I fear that this will escalate and if the PR people get in on it, we'll have the Pope appearing on 'Big Brother' to make him look more of a people's Pope."
Rumours that the Vatican has also commissioned a new brand identity have been denied.
"The cross is staying, and we do not see it as a logo that needs updating," was the angry response from Cardinal Bergoglio.
Benetton's former creative director, Oliviero Toscani, commented in the Italian press this week, "I am available and would love to create a campaign to shake up the old image of the church. The Pope has my number."