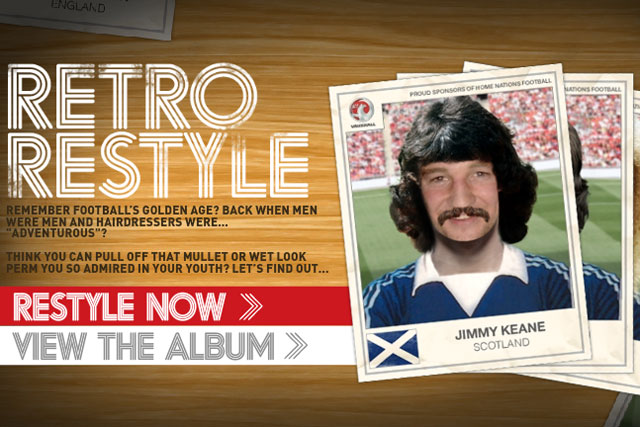 In January, Vauxhall signed a four-year deal to become the sponsor of the England, Scotland, Wales and Northern Ireland football teams.
Now the car manufacturer aims to drum up nostalgia surrounding the game and is encouraging football fans to share favourite memories of watching and playing the game.
Visitors to the page, created by Skive, can use the Retro Restyle app to try out nostalgic hairstyles on pictures of themselves.
The page also hosts Vauxhall's Big Pitch competition, which gives football fans the opportunity to win tickets to the England v Holland match on 10 August, as well as the chance to train and play at Wembley or at Windsor Park in Northern Ireland.
Peter Hope, marketing director at Vauxhall, said: "Football is all about fans and we wanted to devise a truly unique engagement.
"As a company, we consistently strive to be innovative and forward-thinking, and using our national stadium pitch games in this way enables us to engage the hearts and minds of the English and Northern Irish fans."