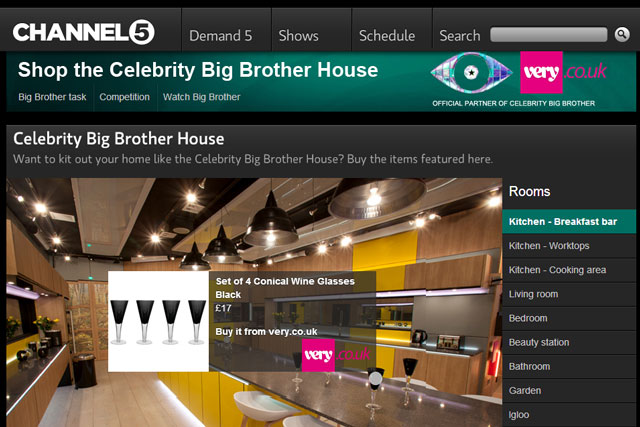 The partnership starts in 'Celebrity Big Brother', with the online retailer supplying pink suitcases for the housemates when they arrive in the house tonight.
Out of approximately 100 products the Shop Direct-owned brand is supplying to the house, around half will be available to buy from Channel5.com.

The collaboration between the retailer's media agency Carat and Channel 5 also provides for the housemates to be set a task involving Very.co.uk products, delivering what Rachel Gibbs-McNeil, Carat Sponsorship's associate director, said would be "maximum impact" for the client.

The partnership will resume in the summer for the next 'Big Brother' series.
Jon Owen, Very.co.uk director, said: "We were delighted with the results of our partnership with 'Big Brother' in 2012. And with an even greater level of cross-channel integration, coupled with a unique focus on our product range, this new campaign looks set to deliver even greater ROI for the Very.co.uk business."
Agostino Di Falco, Channel 5 partnerships director, said: "The product range from Very.co.uk fits the aspirational look and feel of the house and in a creative first, viewers will be able to purchase these products via Channel5.com and Very.co.uk."