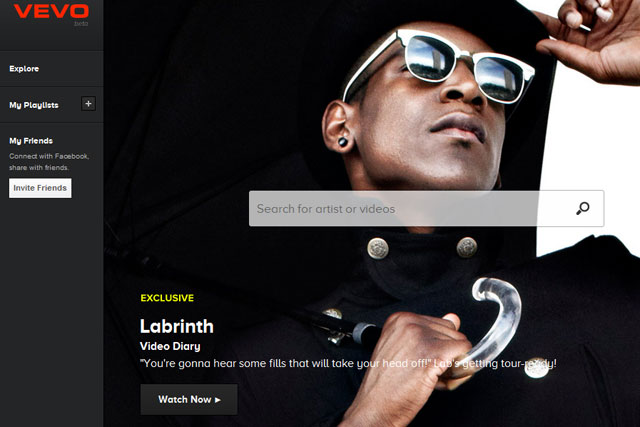 The larger player is designed to make watching music videos on Vevo more of an experience. The videos will now play continuously, rather than waiting for users to click on them.
The new Vevo will use information from Facebook "likes" and iTunes libraries to suggest songs to users on a tailored playlist, and users will be able to view their friends' playlists.
When videos are playing, users can employ the right-hand menu to scroll through other videos by the artist concerned, as well as read a biography of the artist, the track's lyrics, related news and comments, and tweets about the song.
Michael Cerda, senior vice-president of product, Vevo, said on the Vevo blog: "The new Vevo isn't done, it's only the beginning. In fact, the best product experiences are never done.
"They live, breathe and get better over time. I'm looking forward to your feedback along the way."
The new Vevo is available online at Vevo.com and on YouTube, on iPhone, iPad and Android devices in the UK. Versions for WP7 and the RIM Playbook are expected in the coming months.
Last month, Vevo brought its 'Lift' promotion for emerging artists to the UK for the first time, with Sony Music artist Labrinth and was the official online video partner of the Brit Awards.
Follow Maisie McCabe on Twitter @MaisieMcCabe