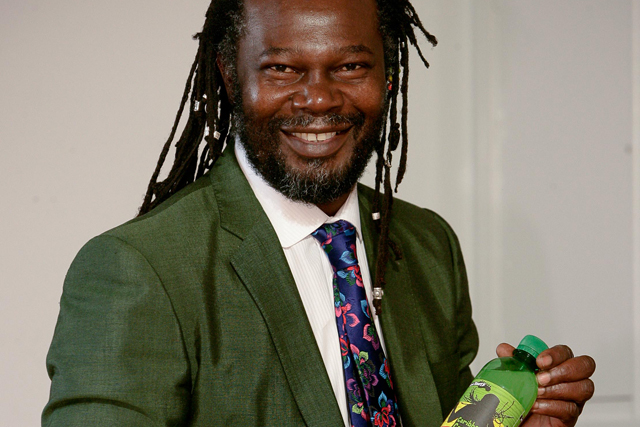 The new brand features the entrepreneur's "own blend" of exotic fruit juice and soft drinks flavours, such as Fiery Root Ginger Beer with Lime 'n' Honey and Spicy Reggae Tomato Juice.
Vimto soft drinks, which also owns Sunkist, intends to distribute the new brand extensively across the multiple, cash and carry, wholesale and independent markets. It will become available in Tesco and Asda later this month, and a marketing campaign will follow in April.
The brand is expected to boost the flavoured carbonates and fruit juice categories within the £6.1bn UK soft drinks market.
Neil Gibson, head of marketing at Vimto Soft Drinks, said: "Introducing Levi Roots into the soft drinks market is very exciting as we know there's fantastic potential for the range, given its unique proposition in a growing category.
"Levi has successfully used his unconventional style to challenge the 'big boys' in the market and, as we're a company that also likes to do things differently, this gives us the right ingredients to come together and create a recipe for success."
Roots first came to the nation's attention on BBC's 'Dragons' Den' in 2007, where he pitched his Reggae Reggae Sauce, which has since launched in stores across the UK.
In January, Vimto launched a new bottle with a sportscap to target teenagers "on the go".