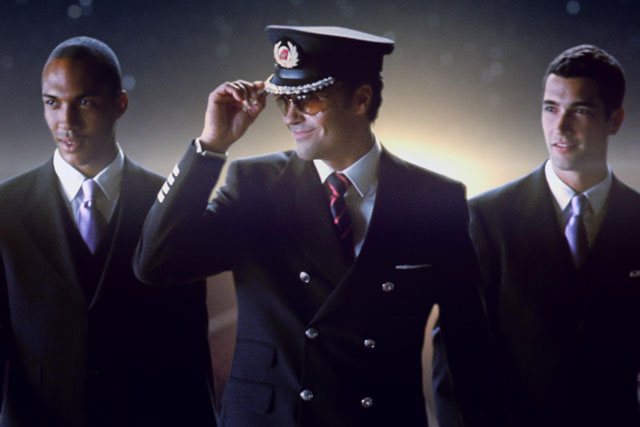 It is likely the airline's 750 pilots will walk out next month causing chaos on long-haul routes including flights to California, Florida, Australia and the Caribbean.
The British Airline Pilots' Association (Balpa), which called the strike vote, said specific dates had not been set as it hoped Virgin's majority owner Richard Branson would intervene and find a solution.
Pilots, who can earn a salary of up to six-figures when working as a captain, are unhappy at being offered just a 4% pay rise after a three-year pay freeze.
The strike vote, which came after a seven-month dispute, brought an overwhelming response from Virgin pilots with 97% voting for strike action in a ballot that saw a 94% turnout.
Jim McAuslan, Balpa general secretary, said: "The size of the poll and the huge majority for action should send a clear message to Sir Richard Branson.
"I am happy to meet him anywhere and anytime to resolve this. My messages are simple – pilots do not want to strike and are hugely disappointed by the company's approach.
"There has been no UK pilot strike for 32 years. But there comes a time when even moderate people say 'enough'."
McAuslan said pilots had been driven to seek action as they had not had a pay increase since 2008. In addition they were now being offered a below inflation rise for 2011 with proposals for 2012 and 2013 that will also be sub-inflation.
He said: "We do not want to inconvenience the public and hope that Sir Richard will use some of his undoubted flair to settle this."
In a statement Virgin Atlantic said: "We are naturally disappointed with the result of the ballot but remain committed to further talks with our pilots' representatives to find a solution.
"We have made an industry leading offer to Balpa that is double the national average for a UK business.
"We value our pilots enormously and that is why we have offered three guaranteed pay rises in the next two and a half years and a share of company profits. We believe that once Balpa communicate this offer to our pilots, industrial action will be averted.
"We have contingency plans in place to prepare for any industrial action and will take every step possible to minimise the impact on our customers."