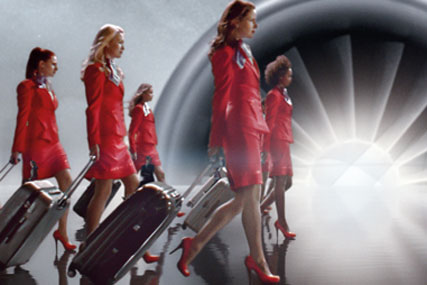 Dickinson is responsible for the airlines global sales, marketing, e-commerce, contact centres and customer relations.
He is leaving the airline to join Christies auction house. He joined Virgin in 2001 as sales and distribution director before being promoted his current role in 2006, replacing marketing director Alison Copus.
A spokesperson at Virgin Atlantic said a review of his sales and marketing director position is currently underway.
Dickinson was behind Virgin Atlantic's £10m global advertising campaign, which launched last year with a series of bullish ads created by RKCR/Y&R, playing off the strapline, "Your airline's either got it or it hasn't".
Previously, Dickinson worked for the RAC as director of sales and marketing and Granada PLC as director of sales and marketing for Air Travel Group. He also worked at Air Miles as travel products director and Visa International as marketing manager for Travel and Entertainment.
A spokesperson for Virgin Atlantic said: "Paul has been instrumental in driving revenues, improving customer service and building the brand reputation and has made a fantastic contribution to the airline.
"Everyone at Virgin Atlantic wishes Paul the best of luck in his new position."
Follow Sara Kimberley on Twitter @SaraKimberley