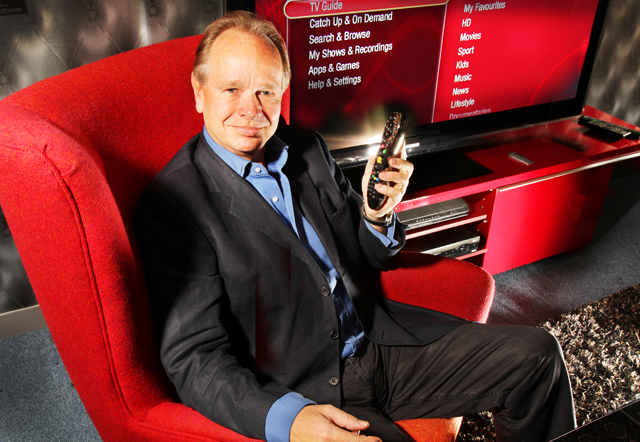 Marketing: In the light of General Motors reassessing its advertising on Facebook, is the social network's IPO... to paraphrase Sir Winston Churchill... the end of the beginning or the beginning of the end?
Gilbert: I'm sure it's the end of the beginning. Facebook has some extraordinary opportunities that are, as yet, untapped. The very fact that [Facebook co-founder and CEO] Mark Zuckerberg has retained his controlling interest suggests that he many plans up his sleeve. Facebook is a fascinating organisation with a great deal more potential.
Marketing: Virgin Media is present on Facebook...
I'd rather not go into what we do with them and how we spend money [on Facebook]. What I would say is we are very supportive of Facebook. Our TiVo (Virgin Media's connected TV service) platform allows us to link with Facebook.
Like with any media owner – including Sky and others – we are competitors, suppliers and customers of Facebook.
One statistic suggests that three out of four Facebook users don't click on ads there. And WPP chief Sir Martin Sorrell believes Facebook is not the right environment for advertising. Do you agree?
He's a better person to comment on that situation as he's heading up a lot of media buying operations. As far as we're concerned, we have much more of a partnership relationship with Facebook.
How will Zuckerberg's controlling interest effect Facebook's future when there are other, albeit more niche, competitors on the horizon, like Pinterest?
It's very difficult to know how it will play out and we've seen the rise and fall of many players in this space. That's not to suggest I am making any comment on the potential replacements...I would say that the trajectory is as fast upwards as it is down.
I don't see that happening with Facebook. I see Facebook as being a powerful player for some time to come. They've got a good, relatively simple model that seems to have captured the world's imagination.
However there could easily be a new competitor that could appear from nowhere and take on the mighty. And that's what I find really exciting. We, as Virgin Media, are relatively agnostic about that because we can carry those sites on our open platforms.
You're a mass market brand and it's hard to argue with a channel [Facebook] that has a third of the UK population tuning in...
So I don't argue with that! And I'm perfectly happy to work with them...and others in this.
Virgin Media needs to acquire customers...and Facebook is improving its acquisitive abilities.
I haven't looked at its latest numbers, but certainly it's acquiring very well. The difficulty, as any market matures, it becomes not about acquisition, it becomes about engagement and ultimately about retention and they will have this problem as will any others in this space. But I see no particular signs of that [with Facebook].
You think Facebook can grow further?
I don't see why not.
Paul Polman, chief executive of Unilever, told us that he sees a time when social media will be more effective for brand adoption than TV...
I wouldn't wish to disagree with Paul Polman – he's a very impressive individual. I think the two things will converge – not that TV will be eclipsed by social. Virgin Media has the most successful connected TV there is...so it's not so much a divide as a convergence.