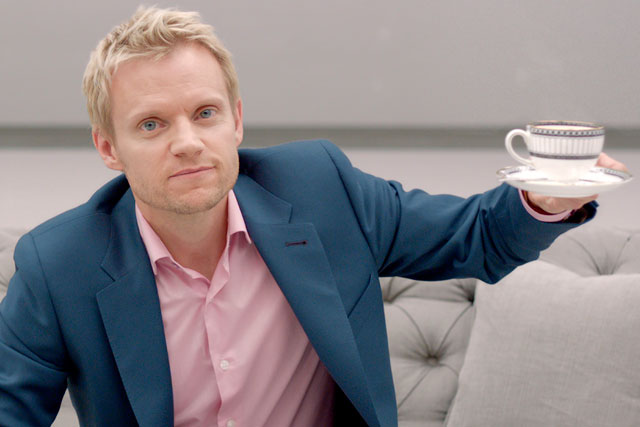 According to Virgin Media's third quarter results, growth in its consumer cable revenue and business revenue were partially offset by reductions in mobile revenue and non-cable revenue.
Virgin Media said more than 127,000 homes signed up to its new Virgin Media TiVo set-top box during the third quarter, equivalent to one every minute, and as of 26 October 222,000 homes have Virgin Media TiVo installed.
Operating income before depreciation, amortization, goodwill and intangible asset impairments and restructuring and other charges (OCF) was £398.3m in the three months to 30 September, up 2.8% from £387.3m in the same period of 2010.
TV customers were down 0.1% year on year to 3.762 million, broadband customers were up 2.1% to 4.334 million and mobile contract customers were up 23% to 1.421 million.
Virgin Media said at the end of the quarter it completed the disposal of the broadcaster UKTV to Scripps Networks for a total of approximately £348m in cash, including a quarterly dividend and other closing transactions.
Cable revenue was £685m, up 3.4% year on year reflecting growth in cable average revenue per user; mobile revenue was £141.2m, down 1.6% year on year due to Ofcom's changes to termination rates; and non-cable revenue was down 1.5% at £19.8m due to a reduction in Virgin Media's customer base.
Virgin Media reported a loss before income taxes of £73.7m in the third quarter of 2011, compared to a profit before taxes of £9.9 in the same quarter in 2010, due to its decision to retire debt and unwind hedging positions against foreign currency movements.
Neil Berkett, chief executive of Virgin Media, said: "Our results show that we're successfully serving what is a rapidly emerging market for better quality services. The demand for superior connectivity is accelerating as more people, regardless of their circumstances, recognise the best digital technology is worth paying more for."
Virgin Media said the rate of consumer demand for better connectivity is accelerating and 54% of new subscribers took superfast (30Mb or higher) broadband and over one million households have 20Mb or higher, 26% of cable broadband base.
Berkett said: "We are increasing the value and mix of our customer base as people add or move to higher tier services and as new joiners increasingly take up higher value products. This, along with subscriber growth, has increased revenue and we have had further substantial increases in free cash flow and OCF.
"Our strong and sustained financial performance allows us to continue to invest in giving our customers more value and further differentiating our range of market leading products."
Follow Maisie McCabe on Twitter @MaisieMcCabe