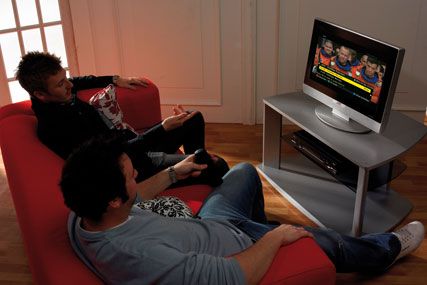 The channel revamp follows Virgin1 recording its highest monthly ratings in April and extending the airtime of the channel to 24 hours a day on Freeview.

The Virgin1 rebrand is being led by Jeff Dodds, Virgin Media Television's recently appointed brand and marketing director, and the Virgin Media inhouse creative team, who will work with creative agency Red Bee Media.

Virgin Media Television said the new brand identity will include a dynamic new logo, eye catching idents and creative online elements.

The current refresh is the beginning of a year-long reinvigoration of Virgin1, which launched in October 2007 and will be accompanied by a new programme line-up.

Daniela Neuman, director of programmes, Virgin1, said the channel's audience share has increased by 18% year on year and this rebrand, combined with the 24-hour move on Freeview, is the start of an exciting time for the Virgin1.

Jeff Dodds, brand and marketing director, Virgin Media Television said this rebrand is the next step in the evolution of Virgin1's brand personality and Virgin Media Television plans a unique approach to creating an identity for Virgin1.