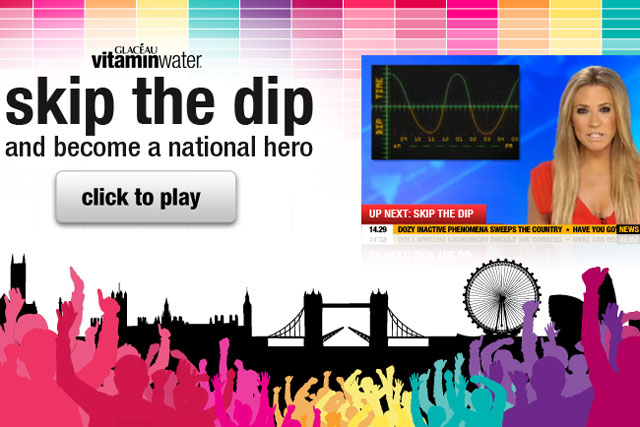 Called 'Skip the Dip', the app opens with Sky News presenter Georgie Thompson delivering a news report discussing the phenomenon of the 'dip' sweeping across Europe.

Users then find themselves in a personalised journey as Glacéau Vitaminwater shows them how to 'Skip the Dip' and celebrates their success.

The brand, which is the 'official best mate' of the Olympic Games, gives fans the opportunity to share their own personalised fun newsreel.

The 'Skip the Dip' campaign will be supported through digital activity including an audio partnership with Spotify as well as YouTube video content and Facebook ads, planned by media agency Vizeum.

Kirsty Dolan, Glacéau business manager at Coca-Cola Great Britain, said: "This light-hearted approach to skipping the 'Dip' that we know our consumers experience, offers a 'must-do' for fans to keep them energised and close to the Glacéau vitaminwater brand."
The app comes out soon after the business kicked off a pitch for the European advertising account for Vitaminwater.