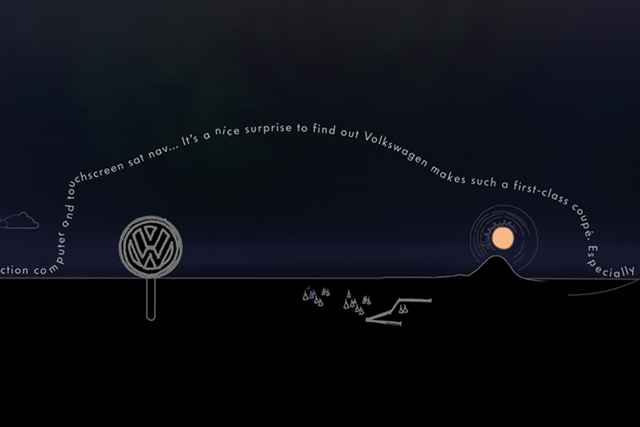 Created by Proximity London, the campaign will send out 18 different mails, one for each of its products, containing £500 discount offers and invitations for test-drives.
The emails are too wide to fit onto computer screens so viewers must scroll the page to the right to reveal the whole message.
A brief story is told about each car, using the copy as a road that the reader must follow. At the end of the message, viewers are invited to test-drive the cars for themselves.
Each email reflects a different car – bright colours are used for the Beetle and a dark night drive has been created for the upmarket Phaeton.
The email push forms part of a wider multi-channel campaign that will run over the coming nine months. Further messages will be targeted at potential consumers who are researching their choice of cars.
Volkswagen, last month, launched a new iPhone app by DDB, which allows users to customise their cars.