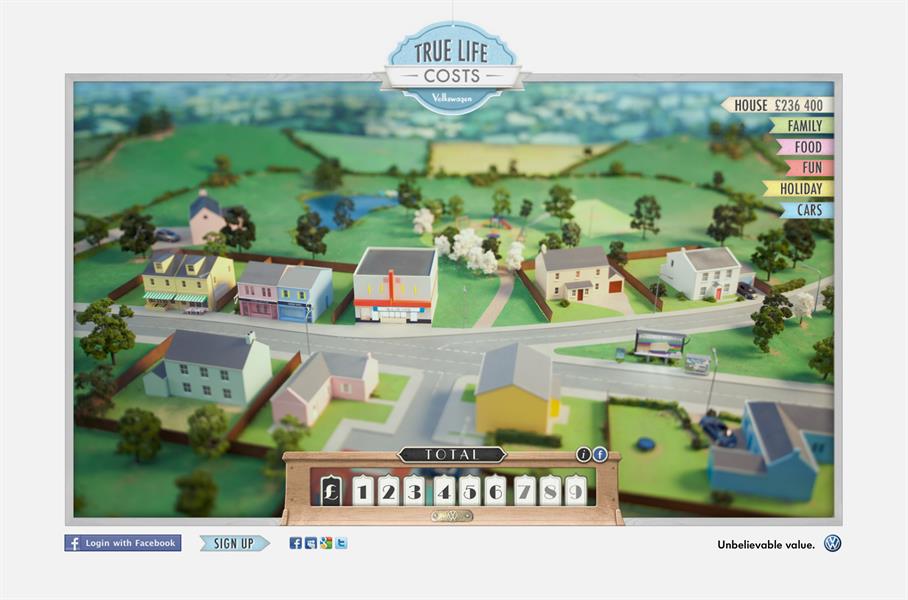 DDB UK has launched a new digital campaign for Volkswagen as part of its ongoing 'Unbelievable Value' series, with the aim of promoting the car to consumers as good value for money.
A website which features a model village populated by miniature inhabitants compares the price of the car with the price of other vital goods consumers buy over a lifetime.
Consumers who log onto the website www.truelifecosts.com can calculate how much their living costs and share cost reports with friends on Facebook. The campaign, planned and bought by Mediacom, is supported by press and out of home activity.