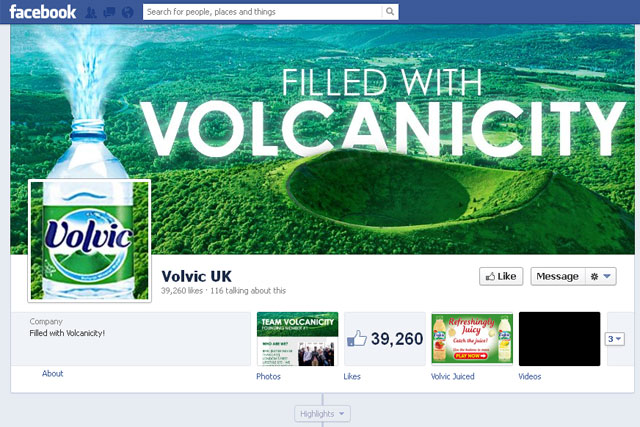 The Danone-owned water brand has enlisted bloggers to drum up interest in the competition, launching today.
Entrants have the chance to win "Volcanicity-related once in a lifetime experiences", including special access to festivals, gigs and outdoor adventures.
Volvic's Facebook fans can enter the competition by submitting a photo that they feel most strongly expresses the "Volcanicity" brand idea.
The public will be able to vote on their favourite entries. Winners will be given a camera to document the yet-to-be revealed volcano experiences and will form an ongoing team of social media brand advocates called Team Volcanicity.
Jon Marchant, brand manager at Volvic, has described the campaign as "the first time we've reached out to our fans in this way".
The campaign was created by social media agency We Are Social.
Deola Laniyan, account director at We Are Social, explained fans will, "become our community managers meaning the content that's posted is much more likely to resonate with their peers and drive engagement."
Follow @mattchapmanuk