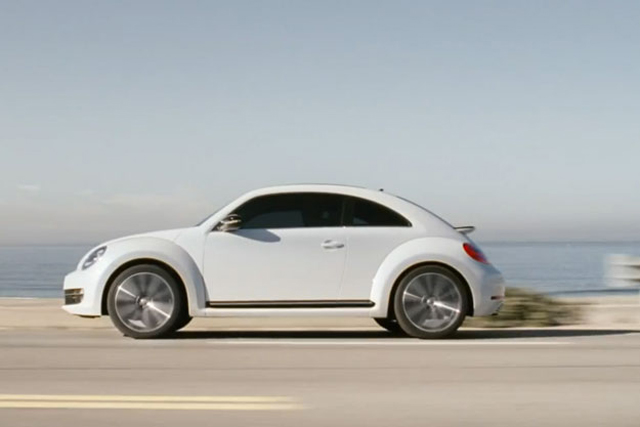 The marque has rolled out a TV ad, by DDB UK, in several countries already, but it is now not expected to screen in the UK until the summer.
The clip features a cover of The Monkees' hit I'm a Believer by US band Smashmouth, and shows footage of the classic Beetle before cutting to the latest model. The ads use the line 'They say if you are good in one life, you are rewarded in the next'.
According to a VW spokesman, the manufacturer is struggling to cope with a'large amount of orders' at its Mexican assembly plant, which also produces the Jetta, a model that is particularly popular in North America.
VW dedicated this year's Super Bowl TV ad, 'The dog strikes back', to the Beetle. The ad again included Star Wars character Darth Vader. The Beetle first went on sale in the UK in 1953.