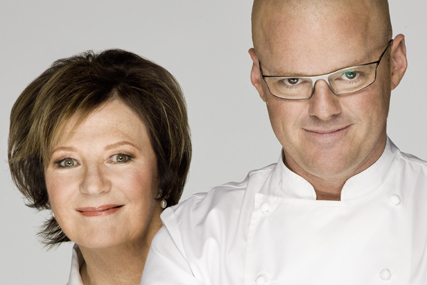 The celebrity chefs will front a TV, press and online marketing campaign, which launches at the end of March and has been created by MCBD.
There will also be an outdoor and press teaser campaign that rolls out from 15 March.
The food ambassadors will be used to encourage consumers to cook from scratch, through sharing expertise, showcasing recipes and offering tips.
The Waitrose campaign is a rare foray into advertising for Smith, often cited as the country's most popular cook, and known to have a dramatic effect on the sale of key ingredients in supermarkets when they are mentioned in her TV programmes.
Rupert Thomas, director of marketing at Waitrose, said: "Delia and Heston embody the Waitrose passion for food and, with them, we aim to get the nation cooking, experimenting and enjoying food."
In October, Waitrose ran a gastro meal kit for £10 promotion to make scratch cooking easier for consumers. The new activity featuring Smith and Blumenthal takes this one step further by encouraging consumers to cook using individual ingredients.