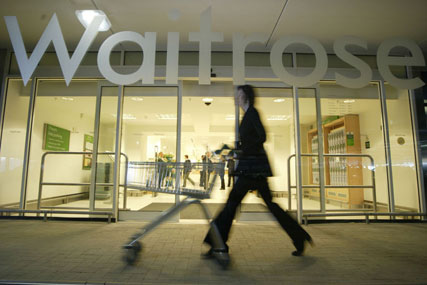 Waitrose is planning a concerted push into social media as it looks to pinch market share from its rivals.
Manning Gottleib won the account after pitching against a number of undisclosed agencies.
The Omnicom agency has handled Waitrose's media planning and buying account for five years, winning the account in 2006 from incumbent agency IPG-owned Brand Connection.
Natalie Bell, head of social media at Manning Gottlieb OMD, said: "We are delighted to be working with Waitrose on all of their social media activity. There is so much opportunity to extend their success in social, particularly given that they are such a loved brand and already generate so much conversation and engagement around their above the line campaigns."
Julie Randall, manager of digital communications at Waitrose, said: "Social media is really important to us and Manning Gottlieb OMD demonstrated that they are not only experts in this area, but will also ensure that our social activity fits well with our wider media strategy.
"Social media increasingly touches on every area of our business and we're committed to ensuring our customers can engage with us through the channels that are most relevant to them."
Waitrose, part of the John Lewis brand, features chefs Delia Smith and Heston Blumenthal in its TV campaigns.
Follow Sophie Maden on Twitter @Sophie_Maden