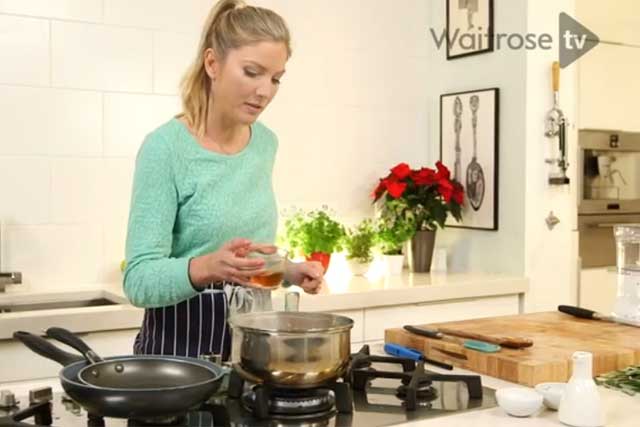 The show will also be available via Facebook. Faulkner will be joined by chefs from the Waitrose Cookery School, The Fabulous Baker Brothers, Dhruv Baker and Jose Pizarro.
Waitrose will air the show between 7pm-8pm tonight and will feature recipes for party food, tips for Christmas dinner and live questions from the viewers.
The supermarket has previously run "how-to" videos starring brand ambassadors including Delia Smith on Facebook, but these were not broadcast live.
Waitrose will offer the chance to win over £1,000 of prizes while watching the supermarket's first "live cookery show".
Earlier in the month Waitrose had an online Q&A hijacked by Greenpeace over protests about the supermarket's tie up with oil giant Shell.
The campaign led Greenpeace to claim that Waitrose had stalled plans to roll out its partnership with Shell.
Trading is picking up at Waitrose as shoppers rush to stock up ahead of Christmas with week-on-week sales up by 6.7% for the week ending Saturday 15 December.
Follow @mattchapmanuk