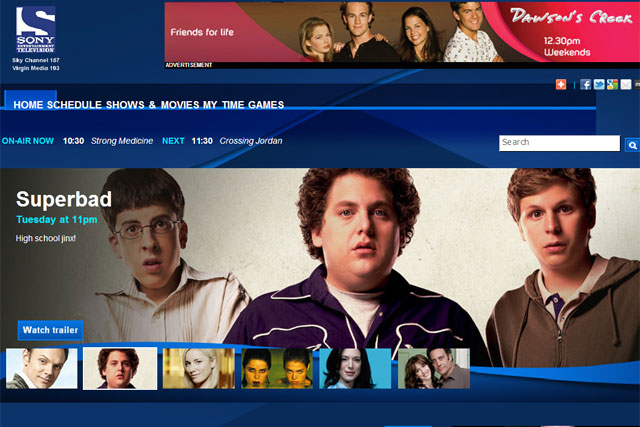 Walker Media was chosen following a competitive pitch process and it is expected that a formal contract between the two businesses will be signed in the next week.
It is understood that the account includes Sony-branded channels (Sony Entertainment Television and the upcoming Sony Movie Channel) and sources suggest it could be worth around £1m in billings.
Sony Entertainment Television is expanding its business in the UK following the purchase of Dolphin Broadcasting (owner of Movies4Men and Men&Movies), as well as acquiring a majority stake in the ad sales firm Dolphin TV.
It is understood the appointment signals Sony Entertainment Television's intention to ramp up its marketing.
Sony Entertainment Television launched its first branded channel in the UK in April last year and it is available on the BSkyB and Virgin Media platforms. The Sony Movie Channel will launch this summer.
Walker Media previously handled the media planning and buying for pay-TV broadcaster Fox International Channels, the owner of the National Geographic Channel, Nat Geo Wild and FX, until it was picked up by WPP's M/SIX in February.
Walker Media has repositioned itself following the departure of the £40m Barclays account to WPP's Maxus last year and has combined its TV and digital display teams into a single division. Last month it picked up the footwear brand FitFlop.
Spokesmen for Sony Entertainment Television and Walker Media declined to comment.
Follow Maisie McCabe on Twitter @MaisieMcCabe